Iginla's #12 set to officially retire tonight at the Saddledome
The Calgary Flames all-time leader in points and games played will return to the ice at Scotiabank Saddledome Saturday night to witness the retirement of his number 12.
While "Iggy" may have tallied 1,095 points and played 1,295 games wearing a Flames uniform, he is more than just a hockey player to Calgary.
Iginla raised $700,000 for KidSport during his time in our city, giving youngsters an opportunity to play sports. In the early 2000s, he donated $1,000 for every goal he scored to KidSport. In 2005, that number went up to $2,000.
#12 also organized and coached at Calgary summer hockey camps, a way to give back to the community at a grassroots level.
During the teams long season, he would also travel to Ronald McDonald House, the Alberta Children's Hospital, supporting Doctors Without Borders, juvenile diabetes, and the Reading Give it a Shot program across Calgary schools. Those are just a few of the highlights of Iginla's time in the community.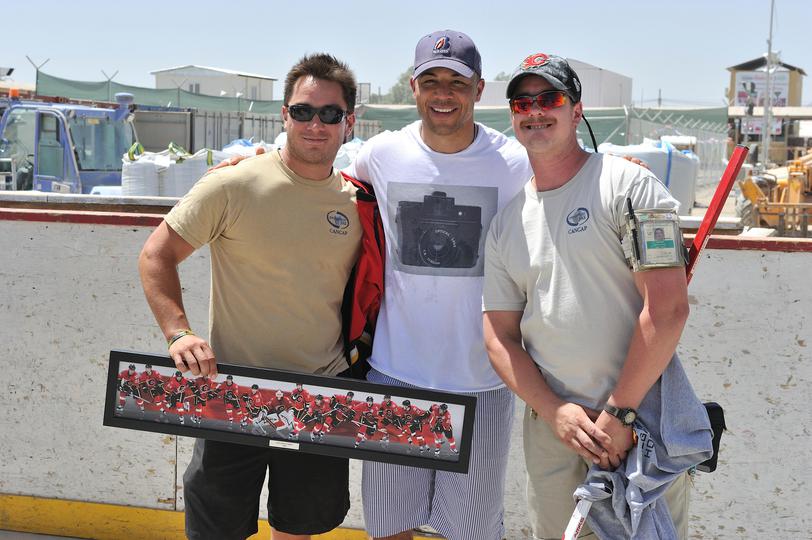 Jarome Iginla Night begins when the Saddledome doors open at 5:30 p.m. Saturday. The club is asking fans to be in their seats by 6:30 p.m. when the ceremony begins.
Flames players will be wearing commemorative Iginla jerseys during warm-ups.
#12 retired from the National Hockey League on July 30, 2018, after playing 20 seasons.
Following the ceremony at 8, the Flames will battle the Minnesota Wild.
Iginla's jersey will proudly hang between fellow alumni, Lanny McDonald and Mike Vernon.