Glenbow Museum featuring Blackfoot artist's work
For the Next year, Albertine Crow Shoe exhibit will be on display at the Glenbow museum.
The exhibit, titled "Siksika tsi ta pi sini Sa kaiss skoo na tapiwa Kii pait ta pii sin noon" translates to "The Blackfoot people's way of life is still strong."
Crow Shoe's designs come from images that are symbolic in the Blackfoot culture that will invoke memory, history and spiritual power. Her inspiration comes from her great grandfather Stumik Sapop (Bull Plume).
Bull Plume inspired her to take this path. Until his death in 1920, he maintained a Winter Count ledger that recorded significant events in Blackfoot history for each year, from its start in 1764. Each small pictographic image carried with it a story for that event. Blackfoot history, told by Blackfoot, became visible to the outside world. Albertine believes she too can present Blackfoot stories and beliefs in similar images to the outside world.
Crow Shoe is the first Indigenous women to have a residency at the Glenbow Museum.
Her exhibit runs until January 2020.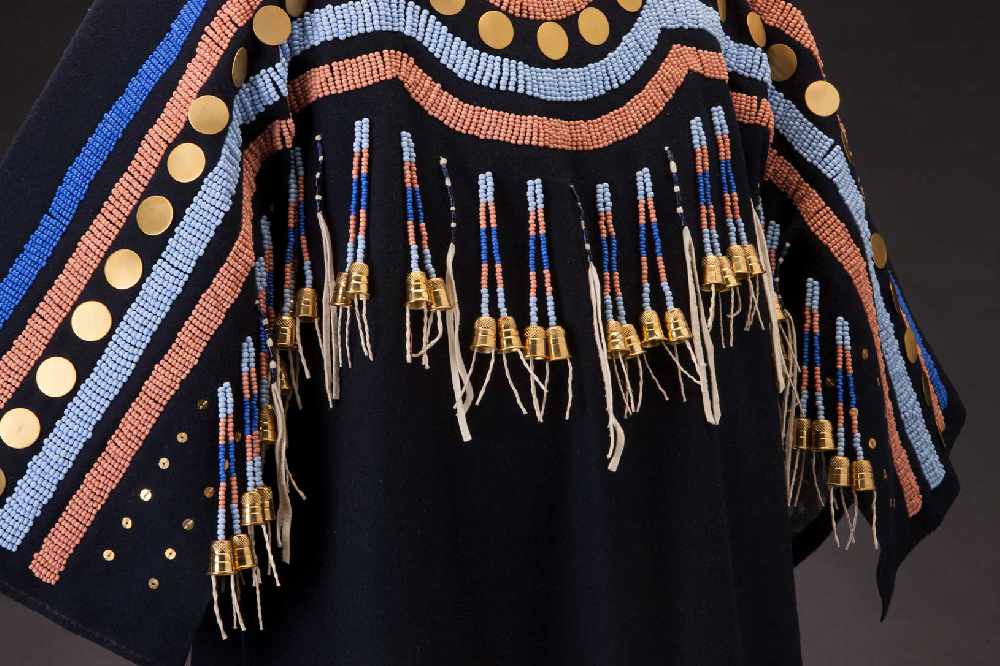 Albertine Crow Shoe, Blackfoot Traditional Dress