Extreme Cold Warning for much of Northern-Central Alberta
**Extreme Cold Alert has been updated to include the City of Calgary**
Extreme Cold Warnings are in effect for much of Alberta Saturday evening.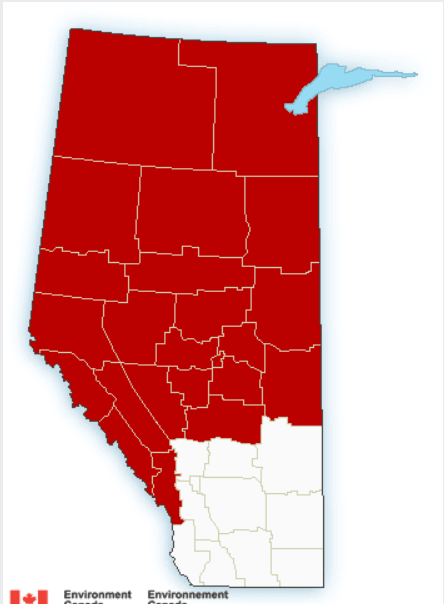 The warning extends into Kananaskis and Canmore, with temperatures plummeting into the mid -20's (-43 with w/c)
The Windchill factor is expected to feel like -45 in some areas starting Saturday night into Monday morning, with the warning likely to include more regions Sunday.
So far Calgary has been excluded from any Snow or Cold Warnings.