Canada Winter Games Medal Standings - Feb 25
The second week of competition resumed at the 2019 Canada Winter Games in Red Deer, with Alberta sitting in second place of the medal standings.

On Sunday, Alberta had three of its team competing, with curling and women's hockey beginning their preliminary tournaments and squash hitting the courts with singles and team events.
In Women's Hockey, Team Alberta dropped their opening match 6-1 to a fierce BC team. British Columbia scored the opening goal of the game late in the first period. Alberta came back in the second period equalizing, thanks to a powerplay goal by Kassy Betinol. But British Columbia answered immediately, and never looked back.

Team Alberta will play against Nova Scotia on Monday at 7:30 p.m. at the Centrium.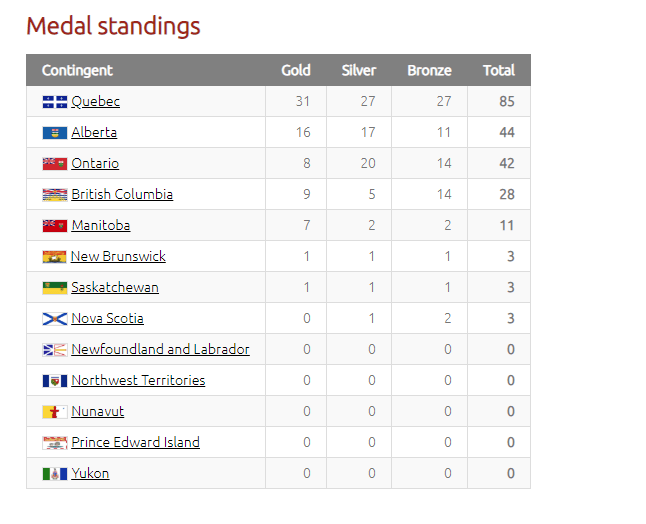 The Canada Winter Games in Red Deer wrap up March 3