Blackfoot Dene Painter Named Alberta's First Artist in Residence
Edmonton's Lauren Crazybull has been named the province's and Canada's first Artist in Residence.
Crazybull is a Blackfoot Dene painter, illustrator and documentarian. Recently, her focus has been working with youth through art.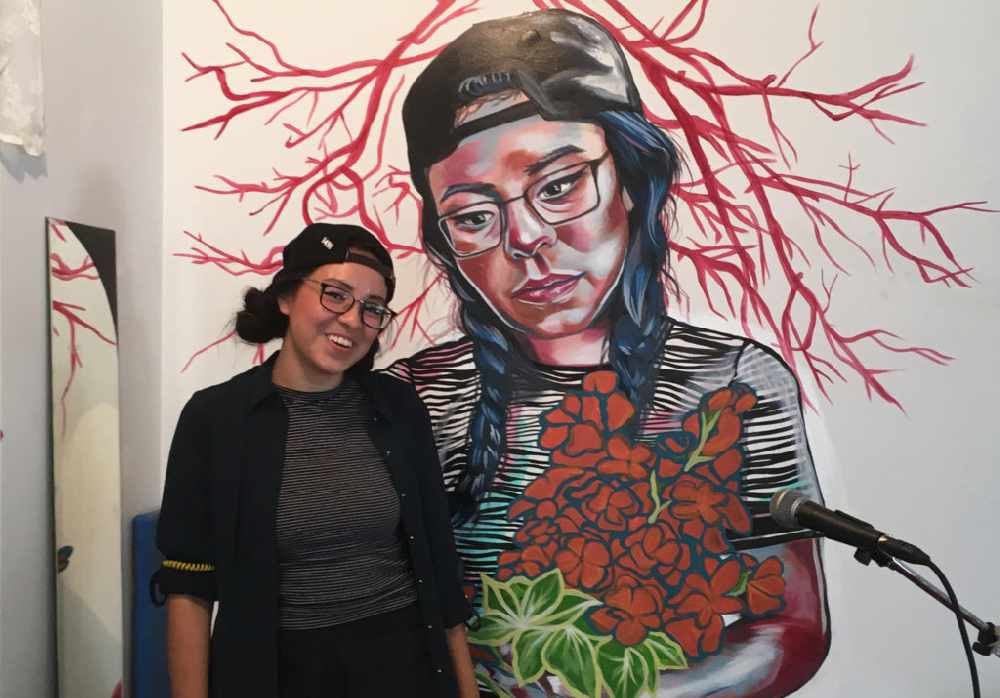 Crazybull's work is informed by several years of justice- and Indigenous-related advocacy.
Over the next year, Crazybull plan's to travel to communities across Alberta to promote the importance of artists and the arts, attend cultural events like Alberta Culture Days and the Lieutenant Governor's Art Awards, and create a painted collage of Alberta using portraits and Indigenous languages to highlight Indigenous stories across the province,
Crazybull say her practice is heavily informed by volunteering in community radio for years and working with youth in Edmonton's inner city.
"I look forward to beginning this residency and meeting artists across Alberta to paint a portrait that threads stories and history together. Being given the opportunity to further pursue and broaden my practice in this way is a great honour and I can't wait to share the journey and process with everyone."
Nearly 100 applications were received in 2018 for the first Artist in Residence position.
The Artist in Residence program is a Canadian first. It was created in response to stakeholder engagement on how the government can support artists.
See some of Lauren's work here