AMA Calls Skyrocketing Across Province
You can expect a little bit of a wait if you need AMA to boost your car.
The Alberta Motor Association is seeing a rise in calls across the province with some areas seeing a 300 per cent increase in service.
In Calgary, there have been so many calls that the towing company has been prioritizing calls, many having to wait 5 hours before getting help.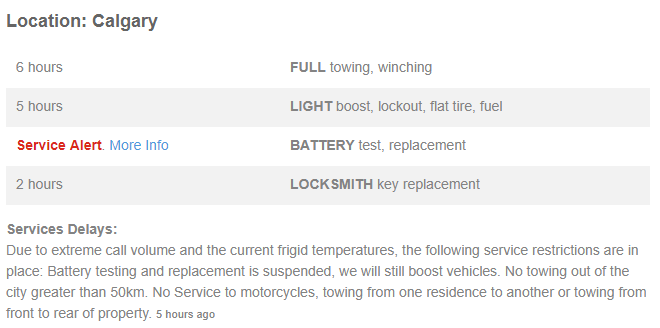 We should see temps plummet again Monday night, warming up gradually by Tuesday afternoon.