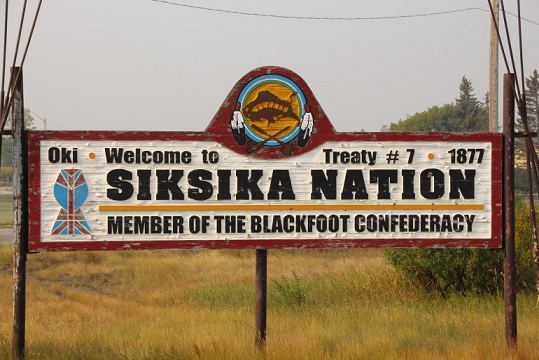 The band has not said what its plans will be for the money from the settlement, if approved by nation members in December.
One of the country's largest and longest running land claims is nearing it's settlement.
At issue is over 46,000 hectares of land that once belonged to the Siksika Nation, located east of Calgary.
The land was illegally taken in what has become known as 'the 1910 deal', allegedly involving votes cast by a person since found to be deceased at the time as well as non-members.
The Nation and the Government of Canada announced they summer they had reached an agreement to resolve the 1910 claim in addition to some smaller land claims.
The deal won't be finalized unless the majority of the band members agree to the settlement. A vote on the Siksika Nation is scheduled to take place on December 16th and 17th.
The current agreement was reached outside the courts.