12 outstanding First Nations, Inuit, and Métis individuals who will be honoured with the 2019 Indspire Awards.
The Indspire Awards represent the highest honour that the Indigenous community bestows on its own people.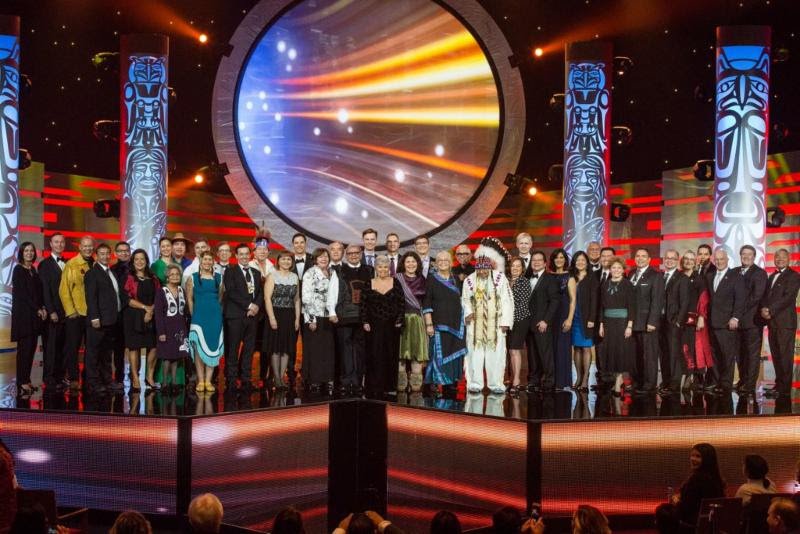 The recipients of the 2019 Indspire Awards are:
Atuat Akittirq, Aggu, Nunavut – an Inuit elder and Gemini award-winner. Akittirq is being honoured with the 2019 Indspire Award for Lifetime Achievement.

Barbara Todd Hager, St. Paul des Métis Settlement, Alberta – a documentary filmmaker, writer and producer.

Grand Chief Ronald Derrickson, Westbank First Nation, British Columbia – one of the most successful Indigenous businessmen in Canada.

Jijuu Mary Snowshoe, Gwich'in Nation, Northwest Territories – a traditional Gwich'in teacher who continues to live off the land.

Dr. Vianne Timmons, Mi'kmaq, Nova Scotia – an educator and university president.

Dr. Marlyn Cook, Misipawistik Cree Nation, Manitoba – one of the first Indigenous physicians in Canada.

Dianne Corbiere, M'Chigeeng First Nation, Ontario – the first Indigenous lawyer named as one of Canada's Top 25 Most Influential by Canadian Lawyer Magazine.

Peter Dinsdale, Curve Lake First Nation, Ontario – the President & CEO of YMCA Canada.

Brigette Lacquette, Cote First Nation, Saskatchewan – the first First Nations athlete to play on Canada's women's Olympic hockey team.

Billy-Ray Belcourt, Driftpile Cree Nation, Alberta – an award-winning poet and published author.

Kelly Fraser, Sanikiluaq, Nunavut – a Juno-nominated pop musician.

James Lavallée, Métis Homeland (St. Vital, St. Boniface, Bissett), Manitoba – a canoe and kayak athlete who has competed at the international level.
The 2019 Indspire Awards ceremony were held in Calgary February 22 at Southern Alberta Jubilee Auditorium. The program airs on CBC-APTN, June 23 at 8pm