Canadian music legends Ian Tyson and Sylvia Tyson are being added to the Canadian Songwriters Hall of Fame.
The folk singer-songwriters will receive individual inductions on Sept. 5 at Calgary's National Music Centre.
When they're inducted, Ian & Sylvia's names will be added as solo musicians, which Sylvia says is because they never wrote songs together.
Four Strong Winds" was composed by Ian, and was written in about 20 minutes in his then manager Albert Grossman's New York apartment in 1961.
The song is a reflection on a failing romantic relationship. The singer expresses a desire for a possible reunion in a new place in the future.
Sylvia had a particularly busy creative period when she turned out four albums from 1975 to 1980, including Woman's World and Satin on Stone. She also dedicated her time to behind-the-scenes work throughout the '80s and '90s and was a founding member of the Canadian Songwriters Hall of Fame.
Sylvia Tyson joined 88.1 Windspeaker to talk about their upcoming induction into the Songwriters Hall of Fame, their 1964 hit "Four Strong Winds, and "The Lost Tapes" collection, which is set to be released September 6th.
The 26-track album includes cherished classics "Four Strong Winds" and "Darcy Farrow" alongside covers of Robert Johnson's "Come On In My Kitchen" and Conway Twitty's "After the Fire is Gone."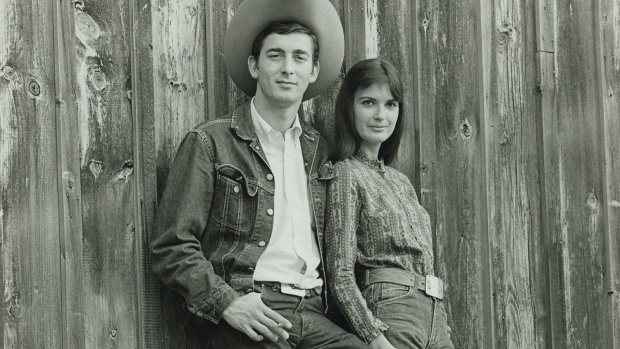 Ian and Sylvia Tyson are shown in a handout photo from the 1970s. (THE CANADIAN PRESS )