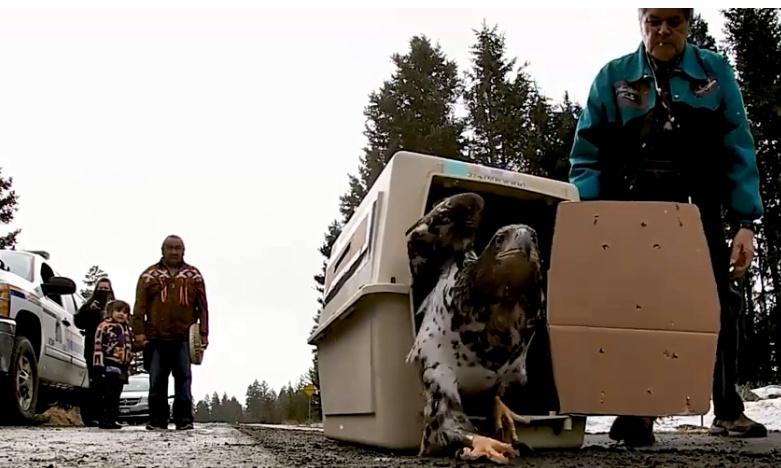 Rick and Anna Gilbert found injured eagle on highway near 70 Mile House in BC
Williams Lake Indian Band's Rick Gilbert and former Canim Lake chief Mike Archie released a rehabilitated eagle into the wild last week.
Gilbert said it's a good omen that he and his wife, Anna, saved the eagle after they discovered it on a highway near 70 Mile House, B.C. They originally thought it was dead, but when they approached it they realized they were wrong and took to a veterinary hospital.
The eagle was transferred to the Orphaned Wildlife Rehabilitation Society in Delta.
On March 27, Rick contacted Archie because the eagle was going to be released on Canim Lake territory. The two held a ceremony before releasing the bird into the wild.
Rick is happy he was able to contribute to a positive outcome.