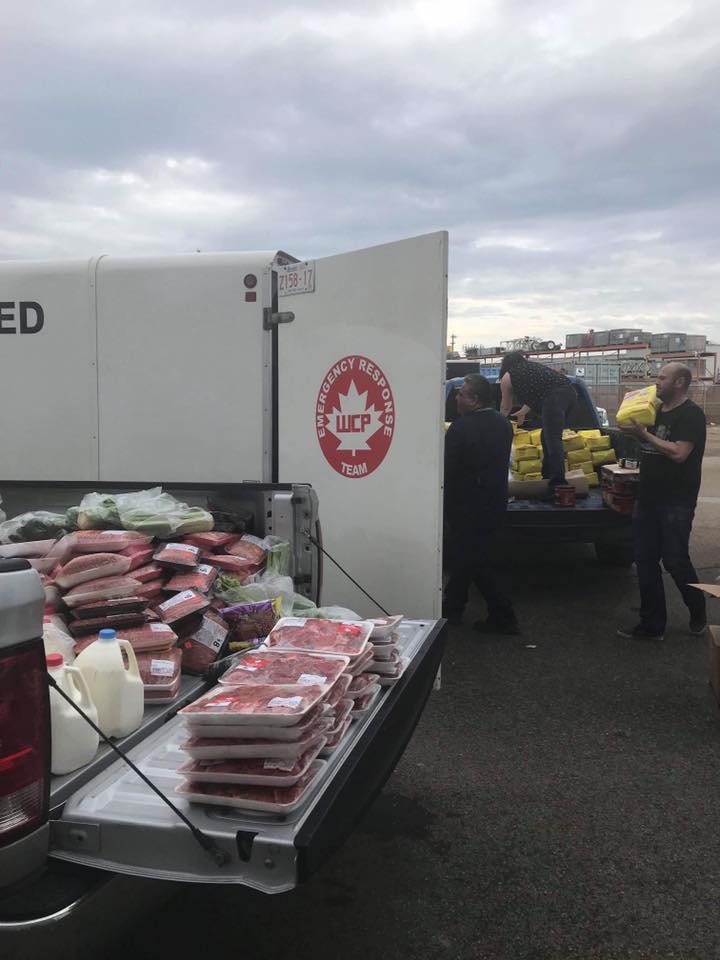 WCP Emergency Response Team - Facebook
Fire update: Saturday May 25
Crews are on the way with supplies from Edmonton to Fort Vermillion, Meander River and Zama City, to help out evacuees from the Chuckegg Creek Wildfire.
Evacuees can sign up for financial support Sunday.
The Chuckegg Creek Wildfire is burning approximately three kilometres southwest of the Town of High Level in Mackenzie County.

This out-of-control wildfire has grown to almost 100,000 hectares.

Resources on the ground include about 261 wildland firefighters, 154 structural fighters and staff on the ground, supported by 28 helicopters, eight air tankers and 46 pieces of heavy equipment.

Continuing dry and windy conditions in most of Alberta have increased the danger of forest fires.

Evacuation centres have registered approximately 3,700 people as of May 24 at 2 p.m.

A voluntary evacuation is in place for Paddle Prairie Metis Settlement and areas north of High Level.

The province will provide one-time financial support to evacuees displaced by northwest wildfires.

You may qualify for the evacuation payment if you were:

living, working or vacationing in the affected area

forced to leave due to an evacuation order

paid for most of your costs to evacuate

Alberta Health Services evacuated 19 patients from the Manning Community Health Centre due to smoke from the wildfires.

Alberta Emergency Alerts has cancelled the High Level and Bushe River Reserve emergency alerts and have consolidated them into a larger Mackenzie County alert.