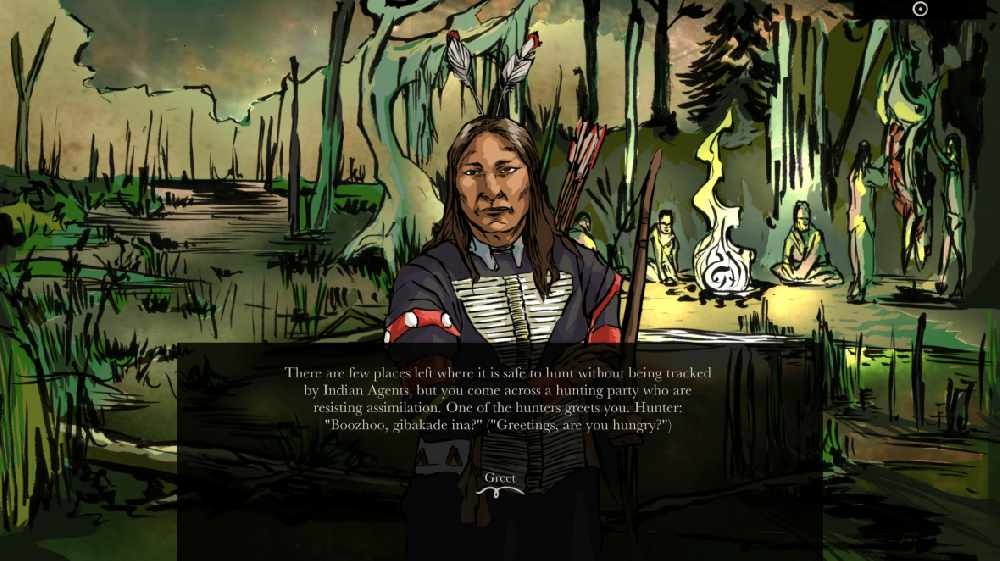 "All of the Indigenous creatives involved in the project wanted to make sure the gritty but real truth was included" Elizabeth LaPensée - Anishinaabe game creator
A new educational video game aims to do what "The Oregon Trail" did not - tell stories of Indigenous peoples during that era of America's history.
"Rivers Were Trails" is a "Indigenous themed decision-based RPG" based on the classic "Oregon Trail," in which you play an 1890 Anishinaabeg person who has been forced off your land in Fond du Lac, Minnesota and must migrate through the northwest to California.
The game was created by Elizabeth LaPensée -- an Anishinaabe game creator from Baawaating -- and a team of more than 20 indigenous writers and artists, including visual artist Weshoyot Alvitre and composers Supaman and Michael Charette.
"When Rivers were trails" was developed in collaboration with the Indian Land Tenure Foundation and Michigan State University's Games for Entertainment and Learning Lab.
The game, which is free, is now available for both Windows and IOS