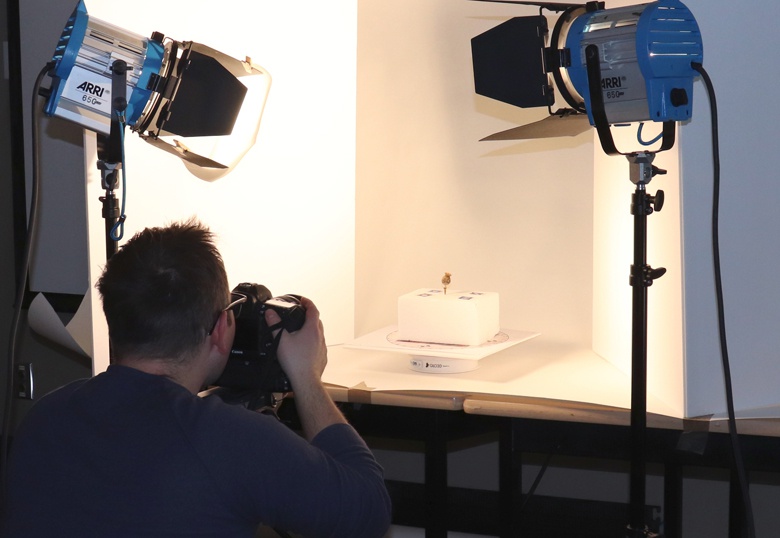 Tyler Heaton, an MFA New Media candidate, captures images that will be processed to create a 3D model of the object at a workshop held last fall. Photo: U of L
``This project will build bridges between Indigenous and non-Indigenous people and perspectives. We will be able to hire Blackfoot students to deliver programs in Lethbridge and on the Kainai, Piikani and Siksika reserves." - Dr. Josie Mills
University of Lethbridge researchers are starting a project to provide virtual access to historic Blackfoot objects.
The project called "Concepts That Bite Through Time" aims to create detailed 3D models of Blackfoot objects held in various museums in Europe.
Curator of the U of L Art Gallery, Danielle Heavy Head, says this will help Indigenous people relearn and rediscover ceremony within their culture.
The items becoming part of the Blackfoot Digital Library website will be used in education and interactive exhibits to preserve Indigenous culture.
Digital objects will be linked to people living in Treaty 7 territory through the Blackfoot Digital Library website, exhibitions at the U of L Art Gallery and live events, such as beading workshops.
The research project begins with a trip to England with Blackfoot Elders and students to produce digital images of non-sacred objects in the British Museum, The Museum of Archaeology and Anthropology in Cambridge, and the Horniman Museum in London.
The project will be directed by Blackfoot Elders