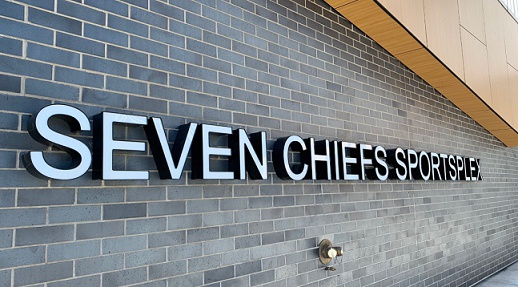 "We welcome Calgary to come and try our facility … we want life-long relationships." - Tsuut'ina council member LeeRoy Meguinis
Construction has finished on a new state of the art sports complex on the Tsuut'ina Nation.
Officials hope the Seven Chiefs Sportsplex & Jim Starlight Centre will serve not only as a community hub, but as a bridge to other communities where families can meet through shared interests.
The sports centre has impressive facilities, including two arena's and a state of the art gym.
There is also an outdoor rink and the 5,000-seat Chief Jim Starlight Centre, which is a multi-use gymnasium for basketball, volleyball and badminton, as well as track and field, which could also serve as space for future community events like powwows, graduations and trade shows.
All of the building's amenities are now open to the public, with monthly memberships will be available soon.
The sports complex's name honours the first seven chiefs who led Tsuut'ina Nation following the signing of Treaty 7:
Chief Bullhead, who signed Treaty 7 in 1877 and led until his death in 1911.

Chief Big Belly, who led from 1911 to 1920.

Chief Joseph Big Plume, who was the last hereditary chief to lead the Tsuut'ina, from 1920 to 1946.

Chief David Crowchild, the nation's first elected chief, who led from 1946 to 1952.

Chief Jim Starlight, who led from 1952 to 1966.

Chief Dick Big Plume, who was descended from Chief Bull Head and led from 1966 to 1970.

Chief Gordon Crowchild, who led from 1970 to 1976.
The Seven Chiefs Sportsplex is located at 19 Bullhead Rd. on the Tsuut'ina Nation, across from the administration building.
You can find out more information on the centre's website.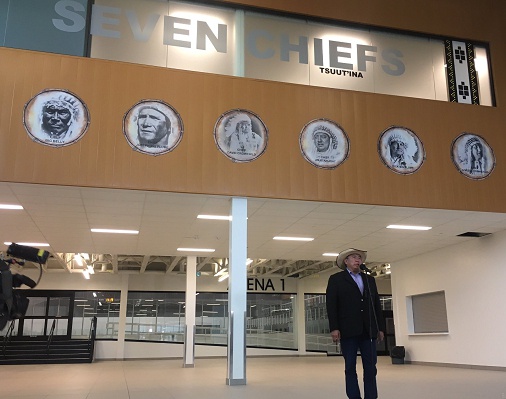 Chief Lee Crowchild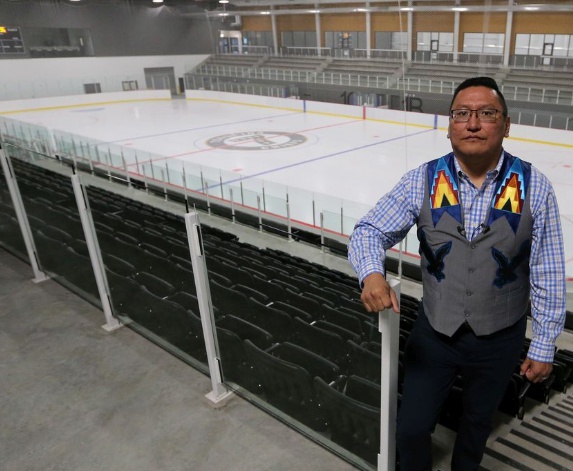 Council Member LeeRoy Meguinis