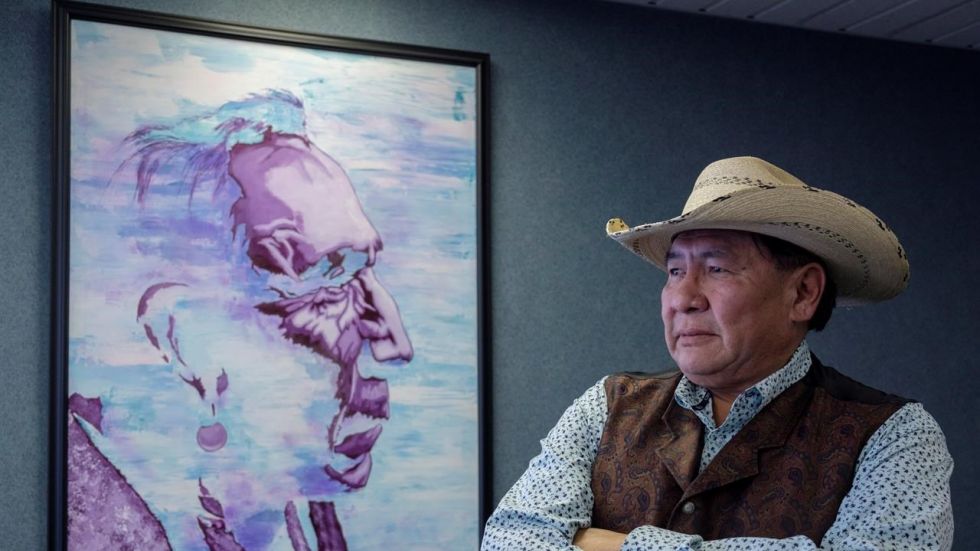 Chief Lee Crowchild, Tsuut'ina Nation Photo: Aboriginal Business Magazine
"I will use every tool at my disposal to stop SR1"
Tsuut'ina Nation has passed a resolution that officially opposes provincial plans to build the Springbank reservoir, citing environmental and cultural concerns for the land squared off for the flood mitigation project.
The SR1 project is the provincial government's plan to temporarily store water in the event of a flood, documents show the reservoir would be built about 15 kilometres west of Calgary.
The dry dam, also known as SR1, is a contentious $432-million flood mitigation project by the province, expected to span about 3,870 acres of land. It would divert water from the Elbow River to an off-stream reservoir 15 kilometres west of Calgary near Springbank Rd.
Calgarians, in large part, have been supporters of the plan, but private landowners in the area, along with Tsuut'ina Nation and Rocky View County council, haven't greeted the proposal warmly.
The communities of Bragg Creek, Rocky View County, Redwood Meadows and the Springbank Community Association, have voiced their opposition to the project, urging the government to explore other options, such as a dam at McLean Creek.
Chief Crowchild says the proposed spillway is within several hundred metres of their property and, if it is used, water would back up onto Tsuut'ina land. He adds silt would be captured in the bowl of the reservoir and could blow onto Tsuut'ina, he added that the dam will impact the nations ground water.
Crowchild said he has instructed lawyers representing Tsuut'ina to explore all legal options for the future of the Springbank project.
If built, the reservoir would cover about 3,870 acres, and would hold the equivalent of 28,000 Olympic-sized swimming pools of water.