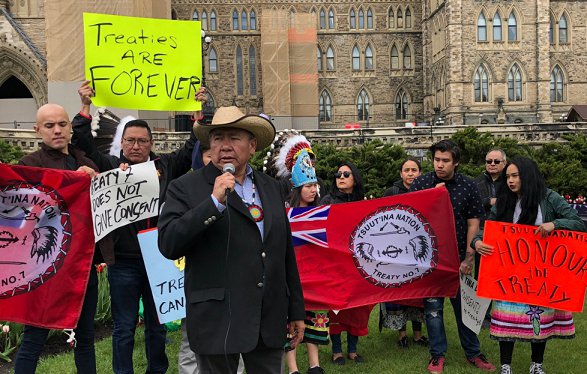 TsuuT'ina Chief Lee Crowchild in Ottawa. Photo: Amber Bernard
The Indigenous rights framework, developed by the Liberal government, but killed late in 2018, is being compared to the 1969 White Paper that was released by current Prime Minister Justin Trudeau's father Pierre Elliott Trudeau.
First Nations chiefs are in Ottawa this week, to send a message that they plan to resist any plans to scrap key modern treaty and self-government policies.
At the heart of the protest are pieces of legislation dealing with Indigenous child welfare, and Indigenous languages. Bills C-91 and C-92.
Chief Lee Crowchild of the T'suut'ina First Nation says he wants people to educate themselves on the proposed legislation.
Chief Crowchild said that there are several proposed Bills (C-91, C-92, C-97 and C-262) making their way through the
parliamentary process that are concerning as they are in violation of the Treaty relationship.
The Governor General is set to give royal assent to the bills in June.
The recognition and implementation of Indigenous rights framework, developed by the Liberal government, but killed late in 2018, is also under scrutiny. It aimed to dissolve the Indian act and assimilate status Indians into Canadian society.
Despite public announcements made by Minister Bennett saying Ottawa is listening and won't move to introduce the 'new rights' policy, Treaty and Sovereign Chiefs said they would continue with their advocacy efforts to let Ottawa know they are calling for a full stop of unilateral actions by the Federal government.
"We will continue to let the Federal government know that the unilateral actions they're taking to develop law and policy without our free prior and informed consent cannot continue. We are tired of Ottawa bypassing the Treaty Nations and using organizations to move forward on introducing multiple pieces of legislation that violate our rights"
- Chief Craig Makinaw, Ermineskin Cree Nation
Protests of white paper 2.0 were held across Canada on May 28.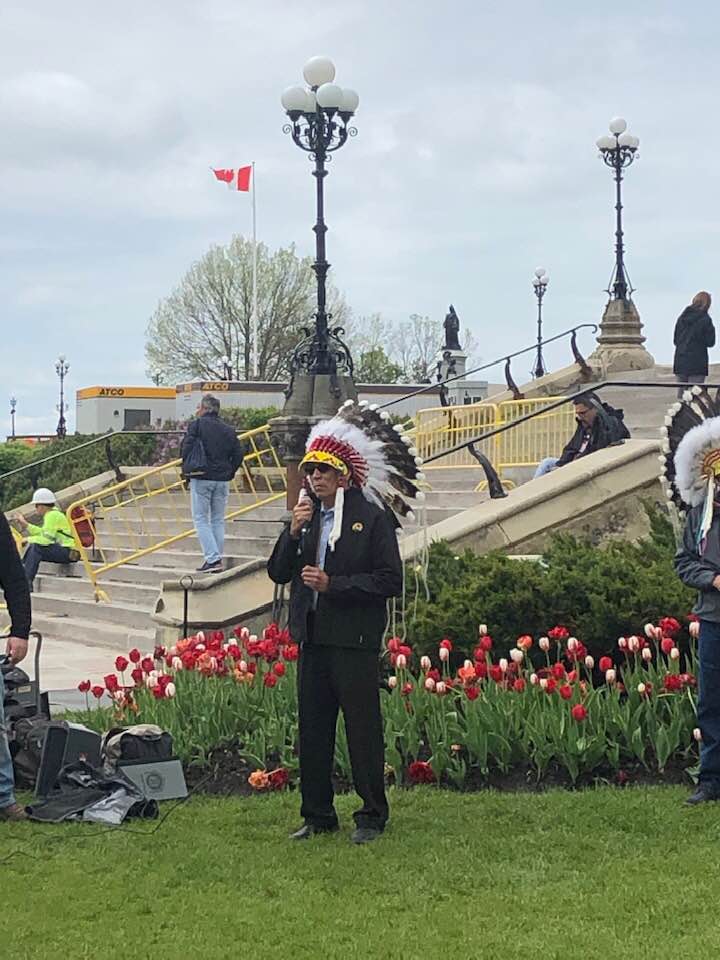 Photo: Ermineskin Cree Nation