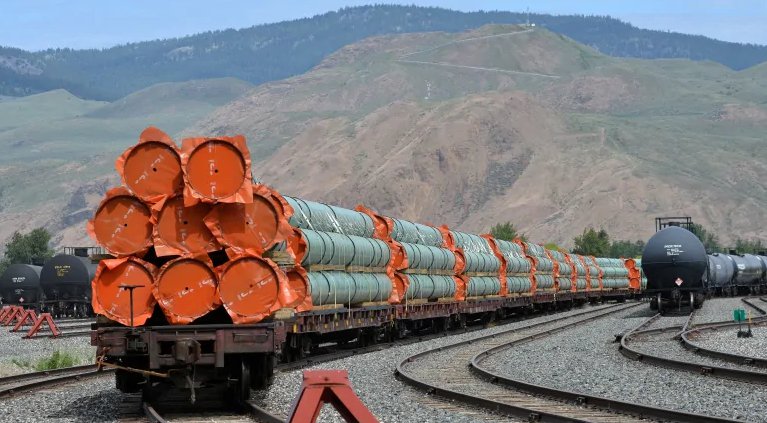 Prime Minister trudeau says the TMX expansion will go ahead!
Prime Minister Justin Trudeau and his cabinet have again approved the Trans Mountain expansion project, a crucial next step for the much-delayed pipeline project designed to carry nearly a million barrels of oil from Alberta's oilpatch to the B.C. coast.
Trudeau says his government will direct every dollar it earns from the Trans Mountain pipeline to investments in clean energy projects. The pipeline, which the government bought from Kinder Morgan for $4.5B, is expected to generate about $500M a year in tax revenue alone.
Trudeau says his government won't limit Indigenous buy-in of the TMX project, saying the possibility remains that Indigenous communities could even own "100 per cent" of the pipeline
Shovels will hit the ground this construction season.
It is expected to create roughly 15,000 jobs in Alberta and B.C. during construction.
The Government of Alberta appreciates the second federal cabinet approval of the Trans Mountain Pipeline expansion.

We need to get a fair price for our country's energy to create good jobs & pay for public services.

Approval is not construction. So now let's get it built!

— Jason Kenney (@jkenney) June 18, 2019