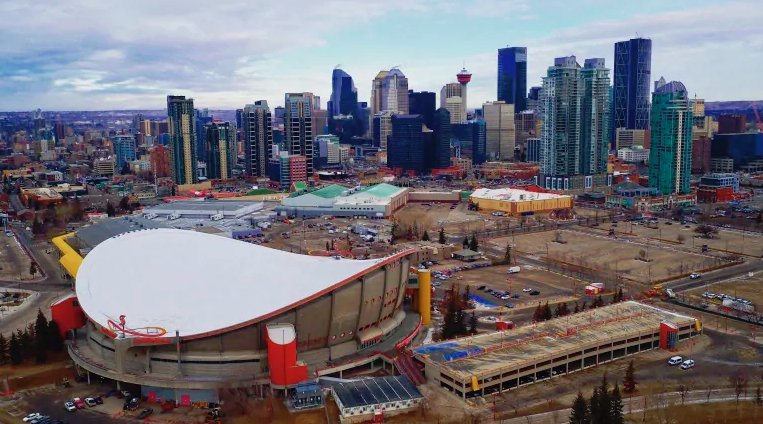 City council members will discuss the proposed agreement at 3:45 p.m. Monday behind closed doors.
City of Calgary Councillor Ward Sutherland says a proposal will be presented to city council on Monday.
Talk about a new arena to replace the Scotiabank Saddledome, which opened in 1983, has been swirling for years.
The proposed arena, which would replace the 36 year old Saddledome, is projected to cost between $550 million and $600 million. The projections are based on an 18,000-seat arena with retail space, a community rink and 40,000 square feet of underground parking.
Sutherland said if approved, would be built at 12th Avenue and Fourth Street S.E.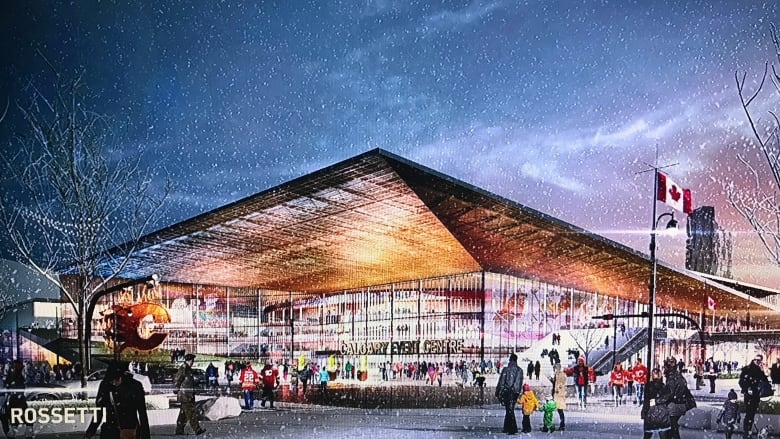 A drawing of a new hockey arena in Victoria Park is from the Calgary Sports and Entertainment Corporation, which owns the Calgary Flames. It shows what a proposed arena would look like at 12th Avenue and Fourth Street S.E
The Saddledome was built in 1983 to replace the Stampede Corral as the home of the Flames, and to host ice hockey and figure skating at the 1988 Winter Olympics
Council will be discussing the deal on the first day of what is expected to be at least a two-day council meeting next week.
If council signs off on the tentative deal, construction would get underway some time in 2021, Sutherland said.