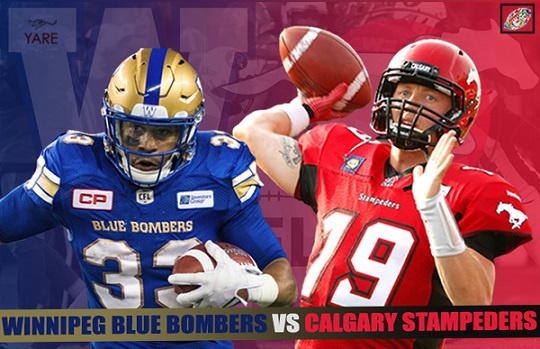 Calgary is 5-0 at home in the playoffs since 2013. The club just completed its 12th regular season with at least 10 wins or more, tying a franchise record. 
For the third time in four weeks, Calgary and Winnipeg will face each other in the playoffs after last year's Western Final was won by the Stamps in Calgary.
On October 19, the Stamps beat the Bombers 37-33, followed by Winnipeg slipping by Calgary 29-28 the following week.
Kickoff on Sunday is scheduled for 2:30 p.m. at McMahon Stadium.
Dress warm... Temps are forecasted to be well below freezing, approaching minus 13C.