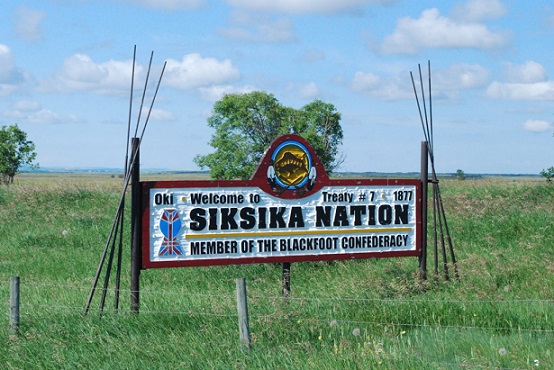 The general election will take place on November 27, with polling stations in Siksika Nation and Calgary.
A list of official candidates for Chief and Council are published for the General Election on Siksika First Nation.
Currently running for the position of Chief is incumbent Joseph Weasel Child, Benedict Crow Chief, Ouray Crowfoot, Lars Garrett Duck Chief, Alfred Low Horn, Fred Rabbit Carrier, and Leroy Paul Wolf Collar.
There are 56 official Siksika Nation Council candidates.
Advanced polling is open Wednesday November 20th at Siksika Community Centre, Clarion Hotel Calgary ( 2120 16 Ave NE) and the BCHP in Cluny. Advanced polls will be open from 1-6pm.
Once elected, the term for the new council will be from 2019 to 2022.