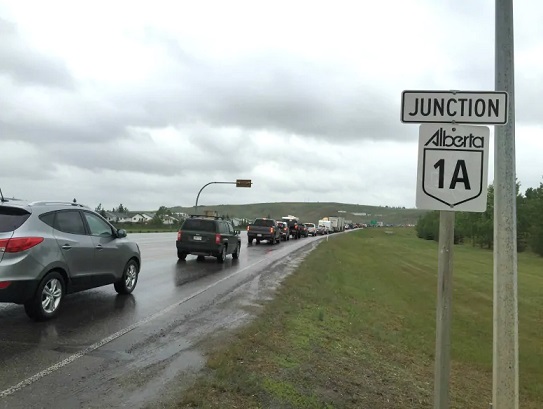 The project would see 29 kilometres of the highway widened between Cochrane and Canmore.
An agreement has been signed between the province and Stoney Nakoda First Nations that would see the widening of Highway 1A.
The $76.5-million project is to double the width of the section between Cochrane and Canmore.
Alberta Transportation said the survey work is already underway for the widening of sections of the highway between the two towns.
Construction is also to smooth dips and straighten curves on the road, build shoulders on the sides and make ditches wider and less steep.
Premier Jason Kenney says the expansion is important for Albertans.
A contract has not been awarded for the project that is expected to take two to three years to complete.