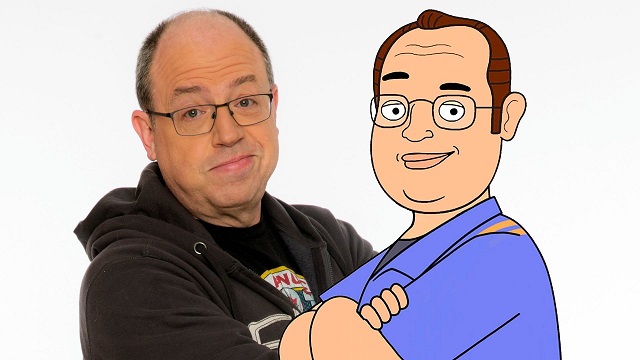 Corner Gas Creator Brent Butt
Season 1 of Corner Gas animated was The Comedy Network's most-watched original series ever
On July 1, Corner Gas Animated returns for a second season with 11 all-new episodes that includes a star-studded lineup of cameos. Joining Prime Minister Justin Trudeau is Jann Arden, Chris Hadfield, Harley Morenstein, with a special guest star appearance by Michael J Fox.
Series Creator Brent Butt joined Windspeaker Radio to promote the new season of Corner Gas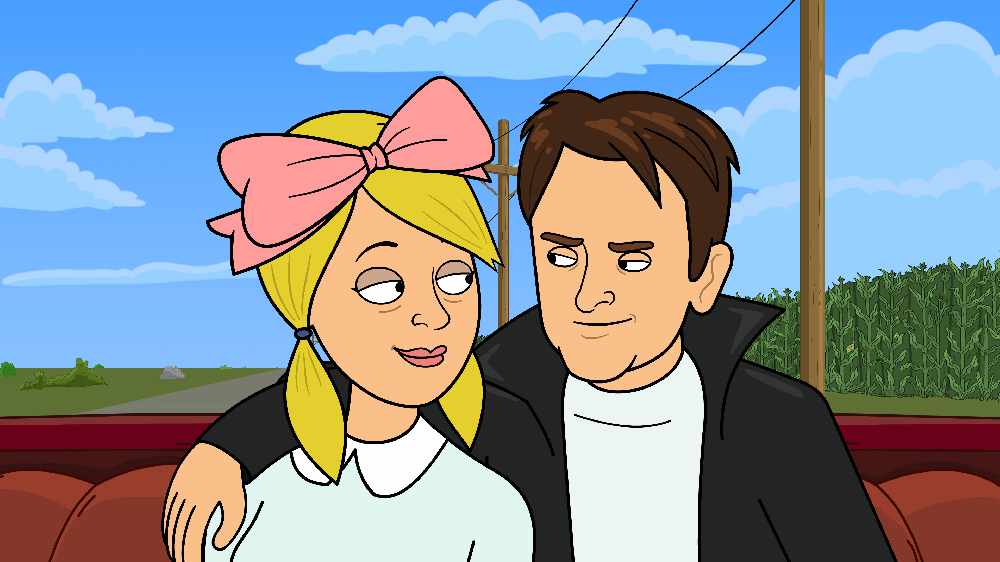 Michael J Fox with Wanda, Credit: Comedy Network
The original Corner Gas, set in the sleepy, fictional town of Dog River, Saskatchewan, ran for six seasons on CTV between 2004-2009. The sitcom was a rare homegrown hit, watched by an average of a million viewers every week.
It even led to a theatrical film in 2014, which wrapped up the series, and drew 1.84 million viewers when it was shown on TV.
Season two of Corner Gas premiers July 1 with back to back episodes on the Comedy Network, with Brett Butt, Gabrielle Miller, Eric Peterson, Fred Ewanuick, Janet Wright, Lorne Cardinal, Tara Spencer-Nairn, and Nancy Robertson set to return