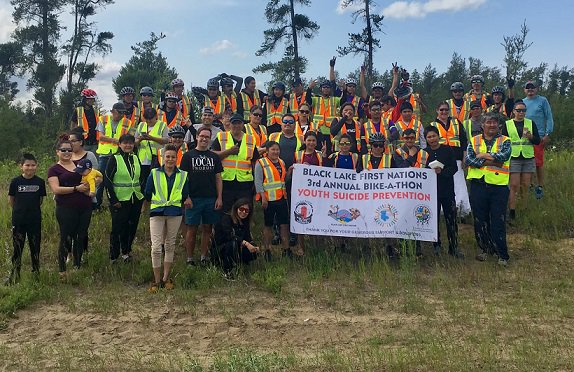 Black Lake, Sask cyclists on their 3rd Annual Youth Suicide Prevention Bike-a-thon from Black Lake to Lac Ste. Anne
"This journey is to help them experience what's out there, how to overcome challenges in life and that there is more to life."
Nearly 30 Youth and their chaperones from Black Lake First Nation are cycling roughly 1700 kilometers from their community in northern Saskatchewan to Lac St. Anne, Alberta raising awareness to suicide prevention.
As of Thursday, the youth, aged 13 to 27, had biked nearly 900 kilometres, cycling for about nine hours a day.
Suicide is the second leading cause of death for people from ages 15 to 34 in Canada, and according to a report released by the Federation of Sovereign Indigenous Nations, the rates of suicide among First Nations people is more than four times higher the rest of Saskatchewan.
For First Nations girls, the rates are more than 29 times higher.
Cycling coordinator Janella Boneleye says that the focus of the journey it to get the young people motivated and to challenge themselves on this bike ride while understanding there faith and culture.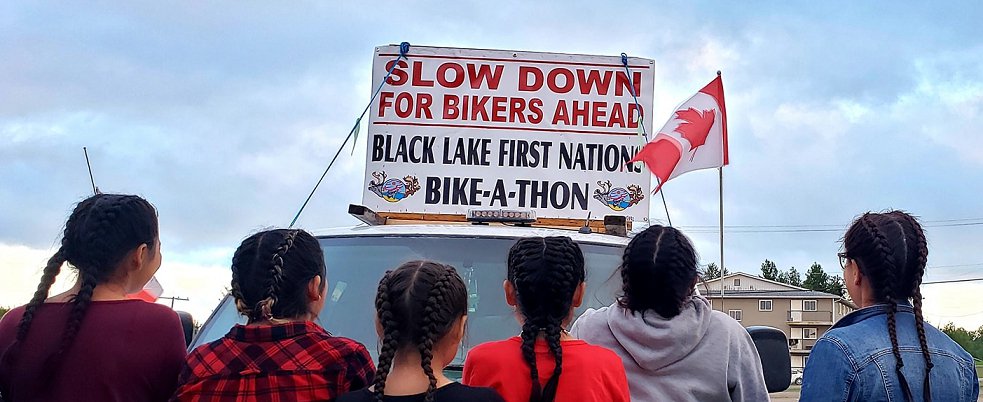 Photo: Tammy Cook-Searson