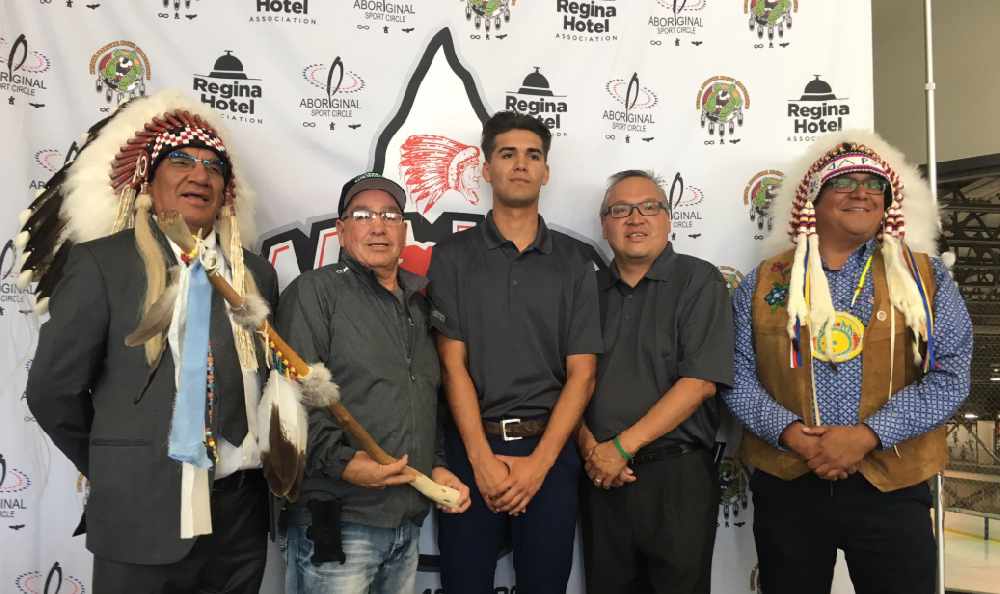 Dignitaries gather in Regina for a press conference regarding the NAHC
"In the last few years, I think we've begun to realize how important sports can be in the lives of all people, particularly of our Indigenous and First Nation youth," - Morley Watson, Committee Chair
In May 2020, The National Aboriginal Hockey Championships will be coming to the Saskatchewan capital for the first time in the tournament's history.
More than 500 elite bantam and midget Indigenous hockey players from across Canada will compete in male and female divisions in next year's tournament.
FSIN First Vice-Chief Morley Watson is serving as the host committee chair.
"Every team will have some personnel who either play in the Western Hockey League or they are in Saskatchewan, we will probably have one or two members that play in the Saskatchewan Junior Hockey League," said Watson. "We will have a lot that play at the Midget AAA level, so the calibre of hockey is just tremendous."
Whitehorse, Yukon was the site of the 2019 Championships.