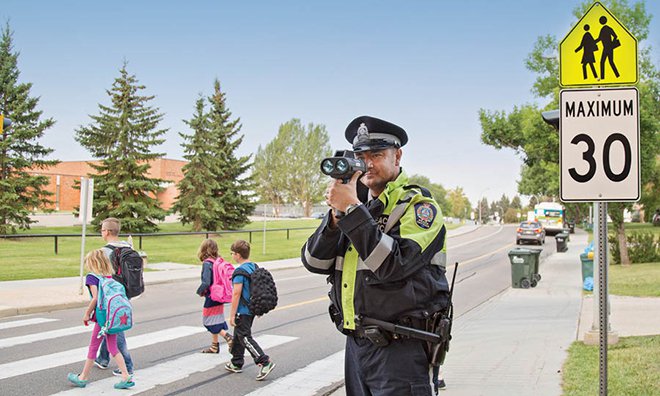 Police agencies in Alberta remind motorists to be "alert and watchful for children on the road."
Reduced speeds in school zones come back into effect starting Monday.
Speed limits in school zones will be lowered to 30 kilometres per hour starting at 7 a.m, Monday to Friday.
Police agencies will be out in full force, using both traditional and photo enforcement.
Speeding ten kilometres over the limit could result in a fine of $181, while driving 20 kilometres over could get you a $312 ticket.