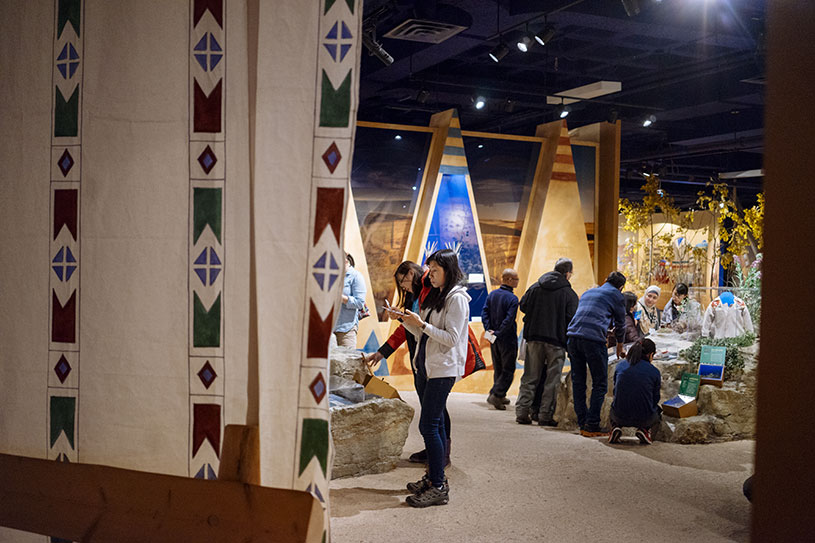 Mavericks: An Incorrigible History of Alberta, on display at Calgary's Glenbow Museum
"The Canadian Museums Association has an important role to play in the reconciliation process with Indigenous Peoples in Canada" - Pablo Rodriguez, Minister of Canadian Heritage and Multiculturalism
Canadian Heritage announced more than $680,000 in funding on Tuesday for the Canadian Museums Association to undertake a national review of museum policies, in collaboration with Indigenous communities, to ensure they line up with the United Nations Declaration of the Rights of Indigenous People and to make recommendations for best practices going forward.
The directive stems from recommendation 67, made by The Truth and Reconciliation Commission, one of four museum- and archives-related calls to action.
CMA Reconciliation Project will receive $680,948 to support a national review of museum policies, in collaboration with Indigenous peoples, which will look the best ways to determine their level of compliance with the United Nations Declaration on the Rights of Indigenous Peoples and to make recommendations.
The Canadian Museums Association will receive $351,508 to lead the professional development and sharing of best practices across Canada. These activities will include workshops, online learning modules, a national museum-worker bursary program, Muse Magazine, online bi-weekly newsletters, and museology reports.
In the past, the museum sector has been criticized for sidelining or excluding Indigenous voices and perspectives when presenting exhibitions about those very cultures.
Over the next two years, the group will conduct in-person and online consultations with museums and Indigenous communities and organizations across the country. Organizers will then draft a statement of best practices for Canadian institutions.