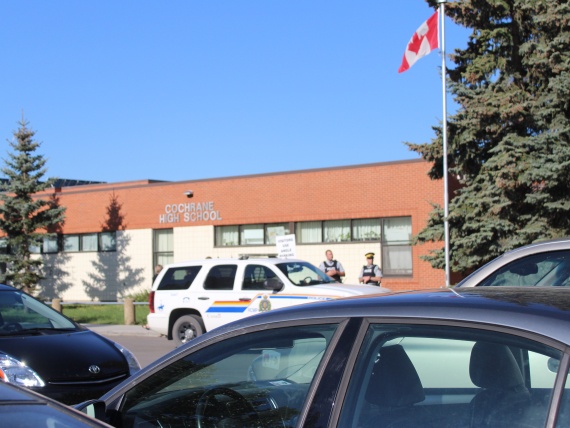 "We did some preliminary investigation into it yesterday and don't feel that there is an imminent threat to any staff or students, but we are taking precautionary measures to ensure everyone is safe." - Cochrane RCMP
Cochrane RCMP are investigating a threat that was made against an area high school, although they don't believe there is any imminent danger to the school, staff or students.
In a press release Friday morning, RCMP said a student found graffiti in a bathroom saying that a threat would be carried out against Cochrane High School and a certain student on Friday.
School officials have sent a note to parents to inform them of the incident and say classes will continue while police investigate.
Police are onsite today to ensure the safety of the students and staff.