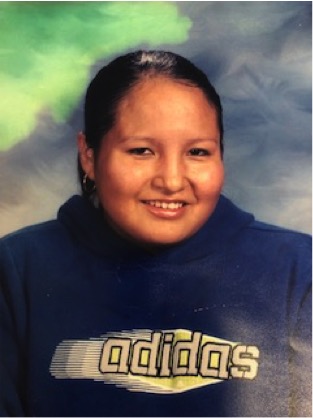 Cochrane RCMP are searching for two vehicles of interest in relation to a fatal hit and run, involving an Indigenous teenager in 2006
It's been just over 13 years since 16-year-old Brittany Bearspaw was struck and killed in a hit and run near Morley, and RCMP are still searching for details.
Bearspaw's last words to her mother were, "Mom, I love you and I'll see you later."
That was before the bubbly 16-year-old was killed on the Trans-Canada Highway on Jan. 1, 2006,
Thirteen years later, Cochrane RCMP and Brittany's family are once again asking for the public's help to find answers around her death.
Police say they're searching for two vehicles of interest in relation to the incident. One is a red 1996-2000 Toyota RAV4 and the other is a black 1999-2005 Pontiac Grand Am similar to the ones pictured, and would have likely suffered significant front-end damage following the collision.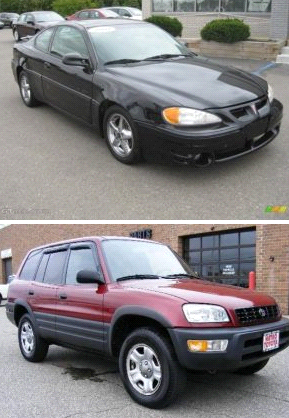 Cochrane RCMP Const. Amelie Morin said over the past 13 years, no new information has come forward and the case has been cold for a while.
"In December 2018, I conducted a review of the file and decided to explore other investigative avenues and use some forensics that may not have been available back then," Morin said. "That has led to new information."
The family of Bearspaw has also come out with a plea for any information from the public.
In a statement, her mother Geraldine says she is living a nightmare everyday.
Anyone with information about the vehicles of interest, is asked to contact Cochrane RCMP or Crime Stoppers.