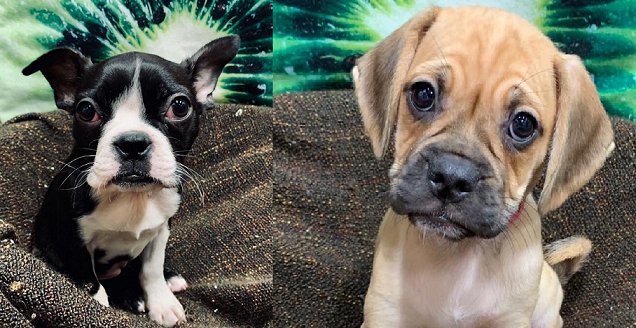 "I'm trying to recover two puppies that were stolen from my store in a pretty violent manner, they shattered glass in the front of the kennel all over them and I'm worried about their health and their safety."
The owner of a pet store in northeast Calgary says two puppies were taken from the location during an overnight break-in early Saturday morning.
Robert Church, owner of The Top Dog Store on 4 Street N.E., say's that about 1:30 a.m. a thief smashed through multiple windows to get into the store.
Once inside, Church said the thief broke into one of the kennels and took two puppies, a female Boston Terrier and a female Puggle, a mix between a beagle and a pug.
The two dogs are micro-chipped and anyone who sees the puppies are asked to call police.