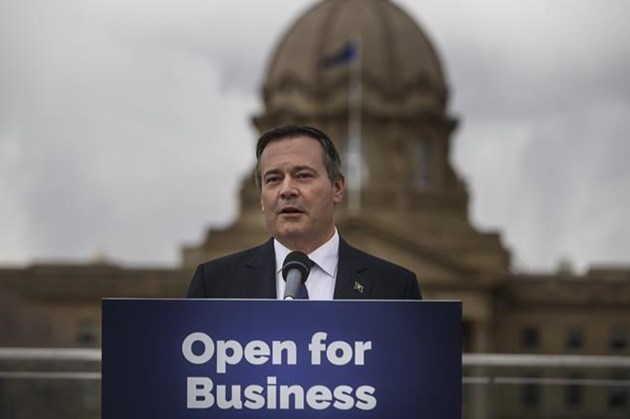 Alberta Premier Jason Kenney
The carbon tax reduction was a key promise in the United Conservative Party's 2019 campaign platform.
The provincial government is planning to get rid of the carbon tax by the end of the month.
Premier Jason Kenney was in Edmonton on Monday where he announced his parties job creation tax cut.
He also noted they would introduce Bill 1: the 'Carbon Tax Repeal Act' next Tuesday.
Once passed, the tax will be eliminated effective May 30.
When it comes to the federal carbon tax, Kenney added they're waiting for a decision to come from Ontario's court challenge so they can review it and Saskatchewan's appeal before deciding to move forward.
Prime Minister Justin Trudeau, who was in Edmonton last Friday, wouldn't say if his government would immediately charge the federal tax if Alberta ditched its own, but stressed that no province will be exempt.