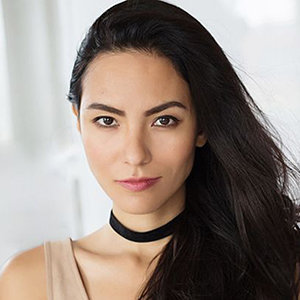 Actress Jessica Matten
Filming locations include Calgary and the Tsuu T'ina First Nation.
Prairie Dog Film + Television's new one-hour crime drama series, TRIBAL began production this week in Calgary.
TRIBAL follows a First Nation Tribal Police Force as they navigate a controversial new Chief amid allegations of corruption and takeover from the federal government.
TRIBAL's cast includes Jessica Matten (Frontier, Blackstone) and Brian Markinson (Mad Men, Unspeakable). The series will also feature the talented Michelle Thrush, Justin Rain, Garry Chalk, Adam MacDonald and Julian Black Antelope.
In TRIBAL, the department of Federal Justice attempts to save political face under the mask of inclusion and collaboration as they take control of the Tribal Police Force.
Interim Tribal Chief Samantha Woodburn (Matten) attempts to overcome political red tape, and must also prove herself amongst the old-white-boys club of the Metro Police. Thrust into an unfamiliar world, she navigates politics and procedure as she clashes with her new partner, Chuck "Buke" Bukansky (Markinson), a seasoned but broken-down Metro Police detective.
This season examines First Nation crime stories based on real world cases, including mistaken identity, pipeline controversy, healing lodge justice, social services, tobacco and missing Indigenous Peoples.
TRIBAL producer and Director Ron E. Scott has contributed to over 190 episodes of TV that have broadcasted globally on Netflix, including the ground-breaking one-hour dramatic series Blackstone.
The series will broadcast in Canada on APTN.