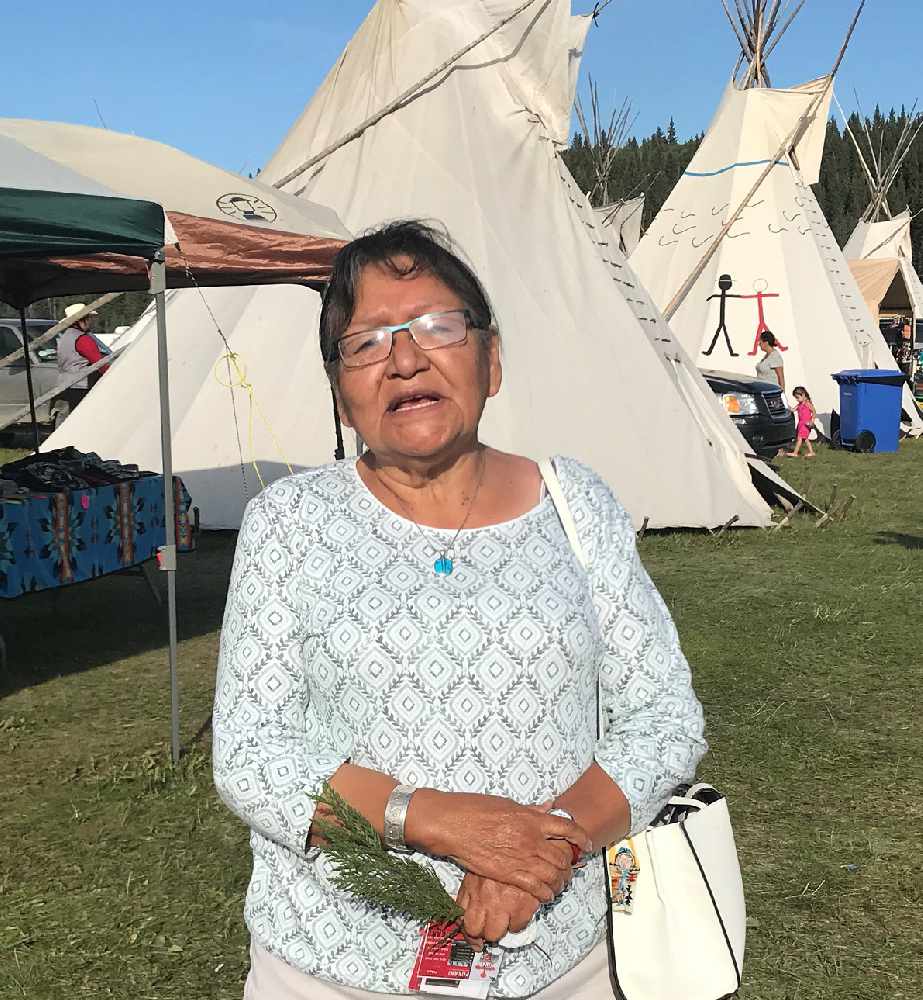 Shirley Crow Shoe
Learning the Basics of the Piikani Blackfoot Language
It's a dream that will allow Piikani children in care to have access to their language, said Shirley Crowshoe, the language representative with Piikani Child & Family Services. She spoke with 88.1 Windspeaker Radio about the Paitapiiyssin App, available for IOS and Android.
"Those children don't have access to the culture or the community for a lot of things, so the service wanted to put something together to help them learn. Hearing the language is the most important thing", said Crowshoe.
"It's a very crucial part of their identities."
The Piikani Paitapiiyssin app features more than 300 words and phrases, Elders and narrators tell stories.
It includes an historical images archive & talks about Piikani clans, Napii and the Rock translation, Piikani symbols and winter count and provides the Piikani Prayer.
There is also the Piikani Sign Language component, a universal communication of all tribes, Crowshoe says.
"We wanted to bring that back because… that's become a lost art… and there's only a few speakers left in our community. And so we wanted to reintroduce that and make the children aware."
The app has taken off as well in northern Montana where the Blackfeet language has been struggling.
"What really impresses me is to have a young person get up and say in their language 'hello, I am known as so-and-so and I am from so-and-so'."
The next step is to record the children that have already learned so people can hear their success, said Crowshoe. "That it is being transferred."
Crowshoe has been teaching the Blackfoot Language for over 30 years. She is a language consultant for the Piikani Nation, the Nitsipowahsin School in Browning, Montana, the University of Missoula's Department of Linguistics (Mizuki Miyashita), Fort Whoop-Up, Head-Smashed-In Buffalo Jump, the Fort Macleod Mental Health Services, and the Crossroad Campus in Fort Macleod.