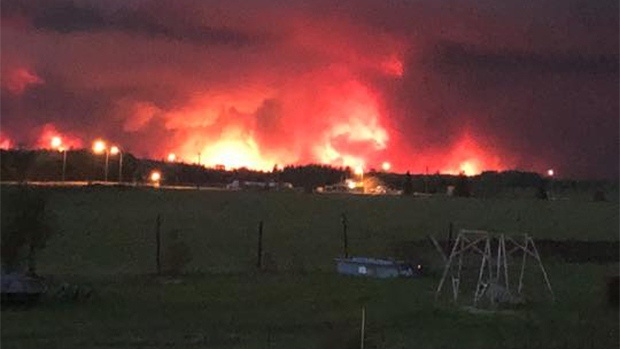 Credit: Peter McGillivray
Homes burn in Paddle Prairie as a result of wildfire: reports
In a news release Thursday morning, The Metis settlement of Paddle Prairie says that no structures have been lost in the hamlet, contrary to earlier reports from the vice chair of the Metis First Nation. Crews are currently in the process of fighting grass fires along the highway and the creek in the area.
Overnight social media reports from Lori Wanuch said homes in that community had burned as a result of wildfires.
Paddle Prairie Metis Settlement evacuees are encouraged to stop by the Quality Inn in Grande Prairie ( 11710 102 St ) if they are in need of items.
The provincial government has declared these May wildfires a disaster.