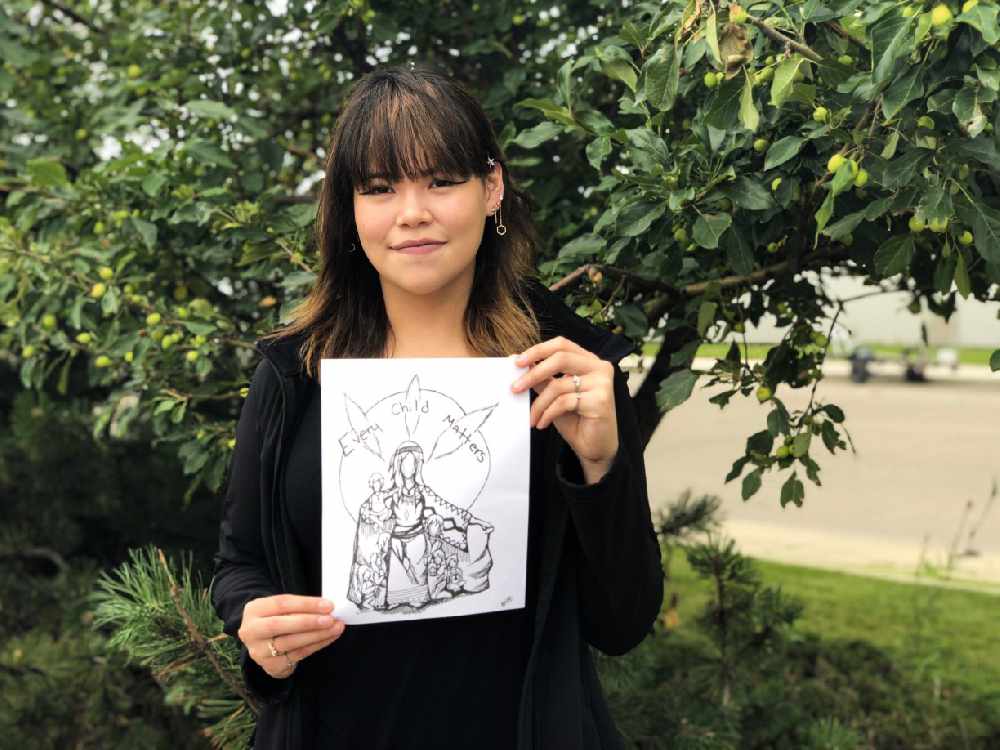 The winning submission becomes the official logo of the Safe and Caring Orange Shirt Program, and is featured prominently on t-shirts, educational materials, and online
Jasper Place High School Grade 11 student, Farrah Ochiese's design has been selected as the logo for the 2019 Orange Shirt Program!
It will be featured on the front of the official Alberta Orange Shirt, worn to honour Residential School Survivors and to promote ongoing Reconciliation.
The Edmonton student entered the contest after learning about it from one of her teachers.
Ochiese, whose family originates from Driftpile First Nation in Treaty 8 territory, describes her artwork as "a mother trying to keep her children safe, under her wing, within her." "It's scary losing a child in a mother's vision, something you grew to love and raise."
Ochiese wants all Albertans to know that "all children are precious - they're our next generation."
Click here to learn more about Orange Shirt Day

There are events scheduled in Alberta to recognize Orange Shirt Day
Edmonton
Friday September 27, Edmonton City Hall - 12pm-1pm

Calgary
Thursday, October 3rd, Central Public Library
Guest Speaker - Phyllis Webstad - 11:30am - 1:15pm