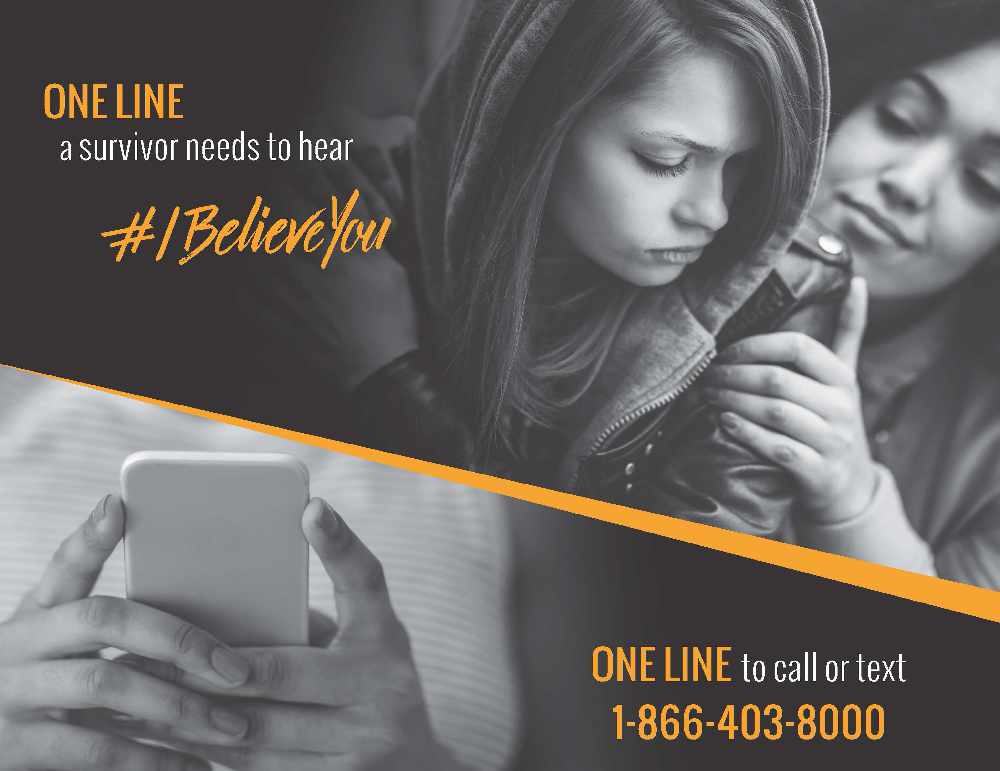 Support is available from 9 a.m. to 9 p.m, 7 days a week, in more than 200 languages, including Cree
A new service is looking to connect victims of sexual violence with specialized supports.
Alberta's One Line is a toll-free phone, text and chat service that's private and available throughout communities across the province.
By texting, calling or sending a message to 1-800-403-8000, Alberta's One Line responders will listen, provide non-judgemental support, information and resources to aid the caller's next steps.
Resources include counselling, mental health help, addiction services and help with issues related to poverty and homelessness, as sexual violence can often be tied back to other social issues.
Creating a text option helps reach girls and young women, who make up the majority of those facing sexual violence, and are most comfortable communicating by texts through cell phones.
It will also help reach those in rural Alberta, who don't have easy access to sexual assault centres, but often face higher rates of violence.
One Line will be answered by responders based in Calgary, Edmonton and Red Deer.
The service can be accessed by contacting 1-866-403-8000 or through the Association of Alberta Sexual Assault Services website at aasas.ca.
Support on Alberta's One Line for Sexual Violence is available 9:00 am to 9:00 pm seven days a week with access to interpretation services in over 200 languages, including Cree.
Call or text 1-866-403-8000
Chat https://t.co/uPYmfHmIh0 #IBelieveYou #ArmsOpen #supportsurvivors pic.twitter.com/nTqXycCuPp

— AASAS (@aasasmembership) May 6, 2019