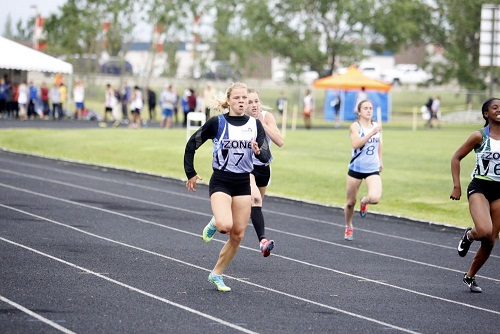 $750,000 in municipal funding would be allocated to the project, and the remaining $1.7 million in funding would be expected to come from fundraising, grants, and donations.
Two Alberta towns plan to team up in a bid to host the 2022 Alberta Summer Games.
A group of citizens and Town employees presented a financial analysis which indicated that the games would cost an estimated $2.45 million for construction projects and operation of the games.
If the bid was accepted, several construction projects would be required, including the building of beach volleyball courts at Riverside Park.
Mayor Bill Robertson spoke in favor of the motion at Monday's Council meeting. He says Okotoks is an excellent sports town, thanks in part to the town's many athletic facilities.
"The football field at the Foothills Composite High School has lights for night games, which is pretty phenomenal for a high school. (Seaman Stadium) is second to none in the Calgary region," Robertson said. "That stadium is the envy of most of the teams in that league."
Mayor Robertson also listed Okotoks' relatively young average age within the community, and the high level of sports participation as reasons the town is an ideal location for the 2022 games.
The question of financing for the games was discussed at length by Council. The Town's portion of the funding would be paid for over the next three years, with an average of $250,000 being put toward the games every year from 2020 until 2022.
The motion calls for a one per cent tax hike each of the next three years to cover the cost of the games.
Mayor Robertson called the tax hike a worst case scenario.
The Town's bid is due by June 3. A decision on the winning municipality is expected some time this fall.
Lethbridge will host the 2020 Alberta Summer Games