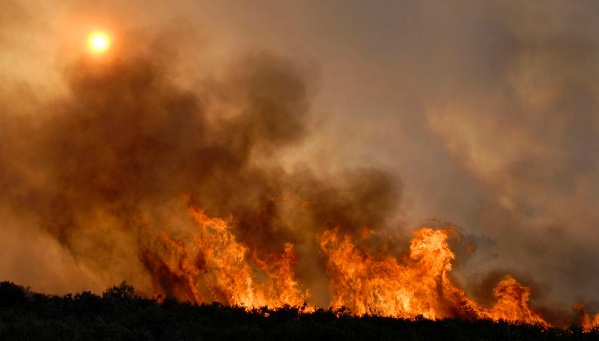 There are currently 28 active wildfires burning in the province—nine of which are currently out of control
Wildfires raging across the northern part of the province have forced about 10,000 people from their homes.
The updated figure was provided Thursday afternoon, after a day of hot temperatures and gusty winds led to the explosive growth of several blazes burning out-of-control.
About 5,000 people have been out of their homes in and around High Level for more than a week and a series of smaller communities, including Wabasca, the Bigstone Cree Nation and Chipewyan Lake Village, have fallen under evacuation orders since Wednesday.
People in Slave Lake have been told to be prepared to leave with eight hours notice because of a fire that the mayor says is burning about 30 kilometres away.
On Thursday afternoon, Christie Tucker from Alberta Wildfire gave media an update on all the fire activity in the Province
Alberta Premier Jason Kenney spoke with CTV about the fires burning in Northern Alberta
There are currently mandatory evacuations in effect for:
Town of High Level and Mackenzie County areas south and southeast of town

Paddle Prairie Metis Settlement

Wabasca, the Bigstone Cree Nation and Chipewyan Lake Village

Keg River, Carcajou and residents living in the northern border of the County of Northern Lights

Bushe River, Meander River and Chateh

Sandy Lake Village
Photo: Dean Ducharme
Smoke is drifting across the majority of the province from the wildfires in High Level, Peace River and Slave Lake. If you have smoke related health concerns, contact Alberta Health Link at 8-1-1.https://t.co/dDdymoFE94 pic.twitter.com/zgMMzjg7bL

— Alberta Wildfire (@AlbertaWildfire) May 31, 2019