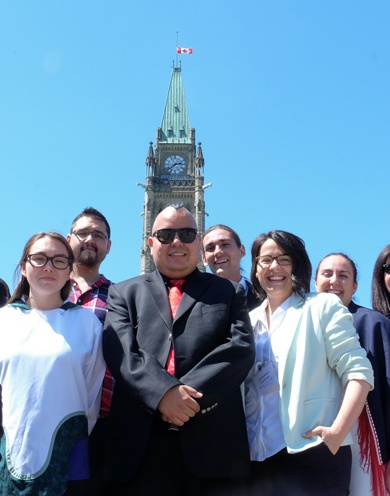 Youth leaders will be invited to Ottawa to testify at a committee meeting, participate in cultural activities and meet one-on-one with senators during Aboriginal History Month celebrations.
Indigenous young people from across Canada will soon have a chance to have their voice heard on Parliament Hill.
"Youth Indigenize the Senate" gives Indigenous young people the opportunity to testify before the Senate Committee on Aboriginal Peoples. Canadians can nominate people between the ages of 18 and 35 until April 12.
One of the main qualifications for people to be chosen for the initiative is leadership.
Youth Indigenize the Senate 2019 takes place from June 4-6.
For details on how to apply, click here
Lillian Dyck, Senator