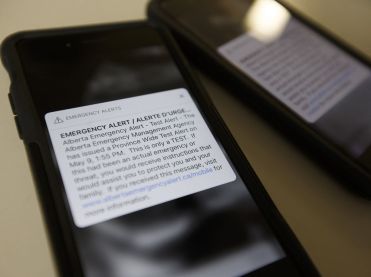 Devices to sound off as Alert Ready issues next test
On Wednesday May 8 at 1:55pm Alberta Time, Provincial and territorial emergency management organizations will issue a test message through Canada's Alert Ready system.
Test messages will be distributed over television, radio and compatible wireless devices, such as your cellphone.
The test from Alert Ready will occur in most provinces and territories, with the exception of Ontario and Quebec due to ongoing flooding.
Click here for more details about the emergency Alert Test