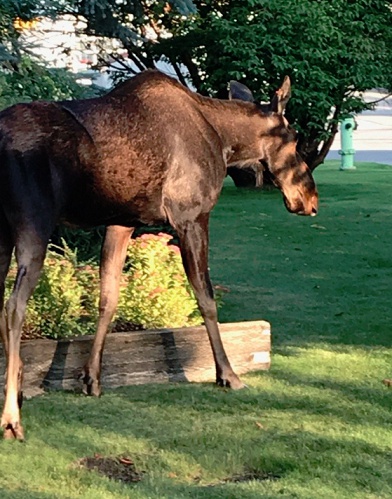 The moose was first spotted on Fisher Road S.E. just before 8 a.m.
Alberta Fish and Wildlife officers had hoped the moose would leave the area on its own, but by 9 a.m. it was tranquilized as it walked near 71 Avenue S.E.
Officers say it appears to be the same moose that was tranquilized and relocated after being spotted in the Varsity area on July 8
This time, Alberta Fish and Wildlife say the moose will be transported even further away from the city before being released later today.