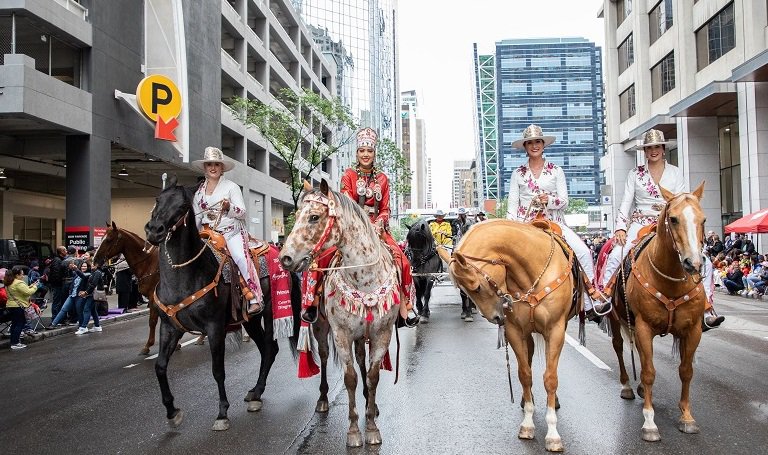 Astokomii Smith, 2019 First Nations Princess with Calgary Stampede Queen and Princesses
The crowning of the next Calgary Stampede Indigenous Princess will take place on Sunday September 22!
Women from all over Treaty 7 territory compete for the title. Contestants go through a rigorous pageant process that showcases their public speaking abilities, traditional dancing skills, Treaty 7 knowledge and even timing on how long it takes to get from their dressing rooms to scheduled events.


(alphabetical order)
Alayiah Wolfchild (Siksika)
Alyssa Duck Chief (Siksika)
Falon Manywounds (Tsuut'ina)
Kiara Big Old Man (Siksika)
Myghan Wolfleg (Siksika)
Shania Woods (Siksika)
Sierra Shade (Kainai)
Photo: Elbow River Camp