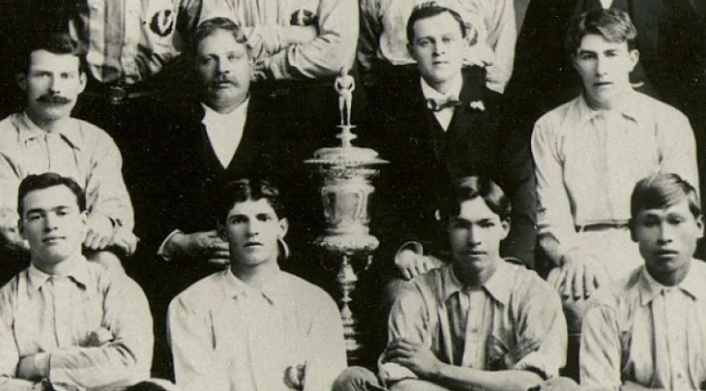 Looking back at Harry Manson, who transcended racial prejudice on the soccer pitch at turn of 19th century
On Nov 12, 1892, a barrier-breaking Snuneymuxw athlete took part in B.C.'s first soccer game between Indigenous and non-Indigenous players.
Harry Manson had the traditional name Xulsimalt, meaning "one who left his mark."
One hundred and twenty-five years later, Manson was honoured in 2014, with the unveiling of a special plaque the field where the historic game took place.
The BC government had unveiled the "stop of interest" sign at Deverill Square Park in Nanaimo.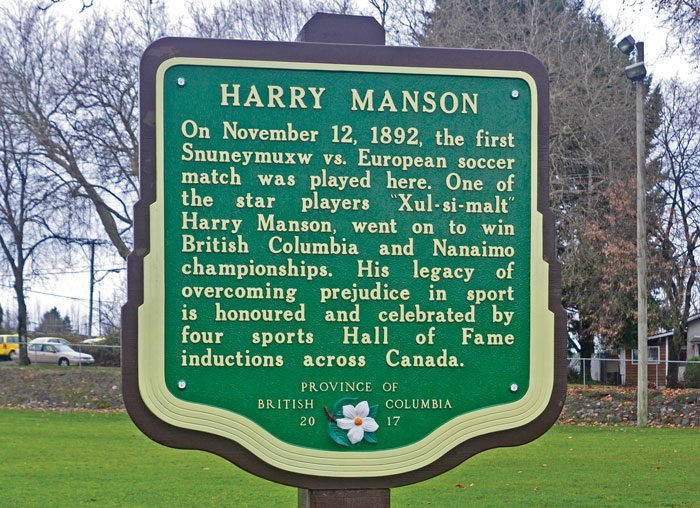 The sign unveiling was attended by many local leaders as well as Manson's descendants from Snuneymuxw including elder Gary Manson – Harry's grandson.
Manson has also been recognized with four sports hall of fame inductions across Canada.
In 1898, Manson became one of the first Indigenous players to play for a non-Indigenous team and vie for a provincial title. He and the Nanaimo Thistles lost the game, and the B.C. Intermediate Challenge Cup.
However, In 1907, as a member of Nanaimo United, he won the B.C. championship.
Manson also organized the all-Aboriginal Nanaimo Indian Wanderers Association Football Club.
The B.C. Sports Hall of Fame says that Manson broke down racial barriers long before Jesse Owens and Jackie Robinson. It lauds him as "one of B.C.'s great pioneering athletes prior to World War I," known for his incredible speed and ability to put the ball in the net.
Along with the B.C. Sports Hall of Fame, Harry Manson was named to the Canadian Soccer Hall of Fame in 2014, becoming the first Indigenous athlete to receive that recognition. He is also in Canada's Sports Hall of Fame and the Nanaimo Museum Sports Hall of Fame.
Manson died in 1912 when he had gone into Nanaimo to get medicine for his son and tried to jump aboard a coal train to get back to the reserve, but fell onto the tracks and died.
Xulsimalt was 32.
in 2014, Harry Manson was inducted into the Canadian Soccer Hall of Fame in the Pioneer Category