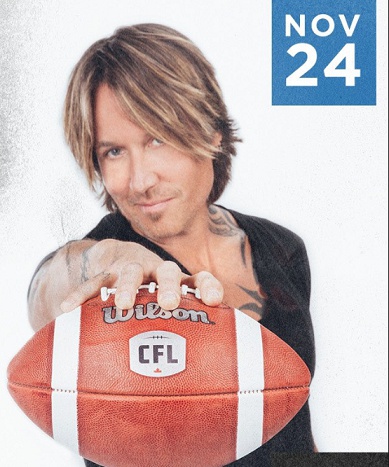 "The first time I think I performed a sold-out stadium in Canada actually would have been the Saddledome in Calgary,"
The Canadian Football League announced on Thursday that Grammy and Country Music Award winner Urban will play the halftime show at the 107th Grey Cup.
Calgary previously hosted the Grey Cup final in 2009, 2000, 1993 and 1975.
Last year's halftime show, at Commonwealth Stadium in Edmonton, was headlined by Canadian singer-songwriter Alessia Cara.
Urban joins a list of other major music artists and groups that have performed at Grey Cup halftime shows, including Celine Dion, The Tragically Hip and Shania Twain.
The 107th Grey Cup happens in Calgary at McMahon Stadium on Sunday, Nov. 24.