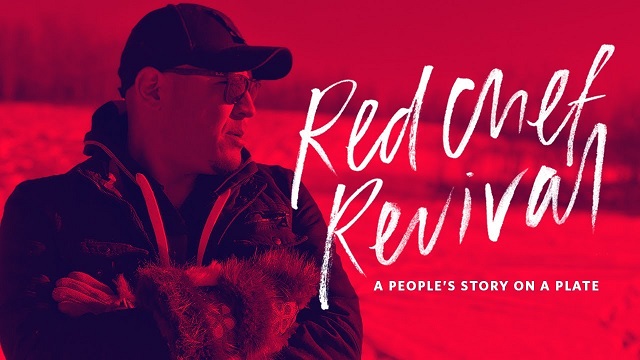 While preparing authentic dishes, the chefs share some of the personal stories of people they're meeting along the way.
A six episode Indigenous cooking documentary features a chef cooking some special cuisine on the Blood Reserve.
The show is called Red Chef Revival and you can watch all episodes on YouTube.
Chef Shane Chartrand, from the Enoch Cree Nation near Edmonton, is good friends with Blackfoot Filmmaker Cowboy Smith, so it was natural they would shoot an episode on the Blood reserve in Southern Alberta.
Producer Danny Berish said that at Blood Tribe, one of the key ingredients they wanted to feature was bison.
Red Chef Revival is about introducing people to Indigenous cuisine.
Parts of the series were filmed in Fort McMurray, Maskwacis , as well as Prince Rupert, Osoyoos, and Nemiah Valley in B.C.
See Related Story