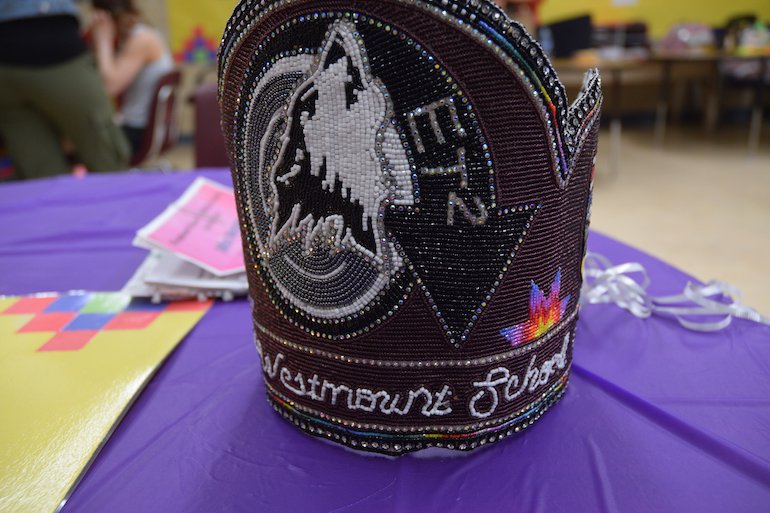 The Westmount Crown, Photo: Westmount Elementary School
"The design of the Westmount Crown represents our school. The logo was placed in the middle, this is where the crown was born. She will represent Golden Hills School Division, as a proud First Nations Albertan young woman,"
Strathmore's Westmount Elementary School held their first annual First Nations princess pageant Tuesday.
The event, which was titled "Miss Westmount School" saw five contestants in the competition, with Andee Winnipeg crowned as the Inaugural princess. Runner up was Trinity Pretty Young Man.
Each contestant wrote an essay that was judged by teachers. They were also judged on their introduction, an impromptu question and a traditional dance.
The pageant is part of the school's leadership program, and Lori Red Crow, First Nations liaison for Westmount School said that the pageant was to encourage First Nations young women to try hard.
"We are very proud to have our princess represent us in the powwow circle, in the community, in Siksika and Strathmore"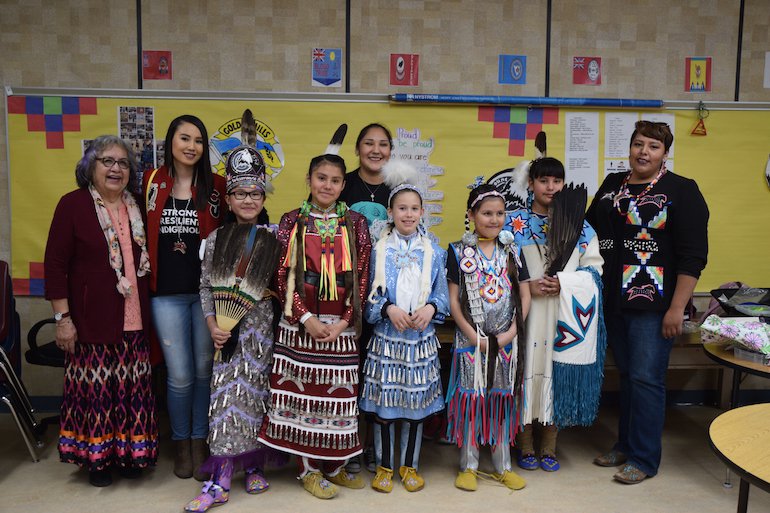 Photo: Westmount Elementary School, Strathmore