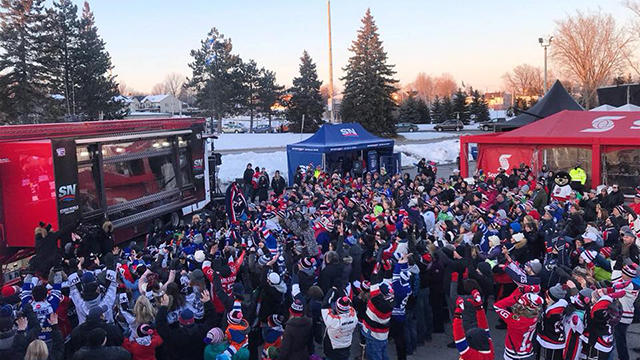 The two day event, scheduled for December 21 and 22, will see a number of hockey-related community activities, as well as a live broadcast during the pre-game show for the December 22 game between the Calgary Flames and Dallas Stars with Ron McLean and Tara Slone.
Events will kick off on December 21 with a free pancake breakfast and a number of other community activities is scheduled to run between 8-11am.
There will also be a hockey skills competition open to all ages, with prizes and a smore contest.
During the festival, the NHL fan experience will be held at the Family Centre parking lot on Brent Boulevard.
There will be live entertainment, NHL alumni meet and greets, giveaways and a Parade of Champions.
This large venture will require a number of volunteers to work at least two shifts on the weekend. Volunteers will be needed at some of the four activity stations: Ball Hockey, Popcorn, the Rogers Community Zone and at the Playmobil. Volunteers can sign up at the Town of Strathmore website.
Find all the details on Hometown Hockey in Strathmore here