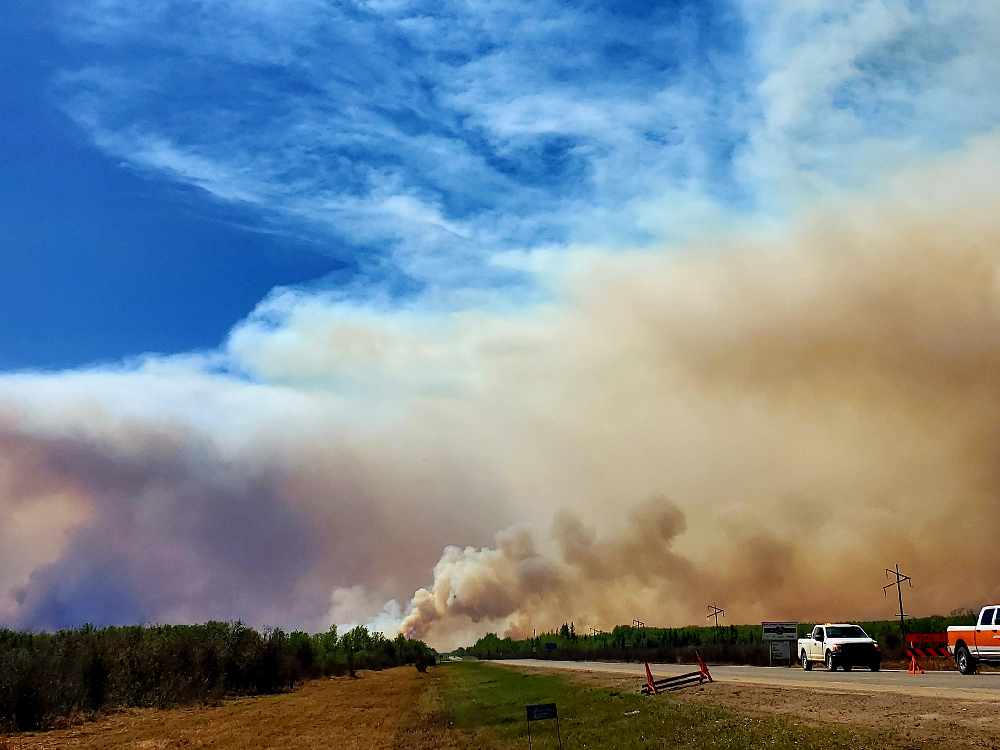 Highway near lacrete transport - Photo: Dannie Bulldog-Mercredi
Electricity in the town of 4,000 cut off Monday morning
The town of Slave Lake says 650 fire evacuees registered overnight after a wildfire put the northern Alberta town of High Level under an evacuation order. An emergency reception centre set up in Slave Lake can handle 1,200.
The Town of High Level issued an evacuation order at 4pm Monday, telling residents to secure their residences and take their personal belongings. The evacuation will be done by zones, and residents have been told to be prepared to be away from their homes for at least 72 hours.
High Level Mayor Crystal McAteer
Shortly after 8 p.m Monday., an evacuation order from the Chief and Council of the Dene Tha' First Nation was issued for the community of Bushe River, southeast of High Level.
Manned barricades are set up on all roads to prevent people from entering the evacuated areas without permission, the town said.
The wildfires in the High Level area have affected electric transmission lines servicing the High Level and La Crete communities. Crews worked diligently through the day and replaced damaged structures as planned. There were more structures damaged due to fire activity.
ATCO crews are on scene replacing additional poles.
Service will not be restored until Tuesday evening at the earliest, pending favorable conditions.
Latest Alberta Wildfire update