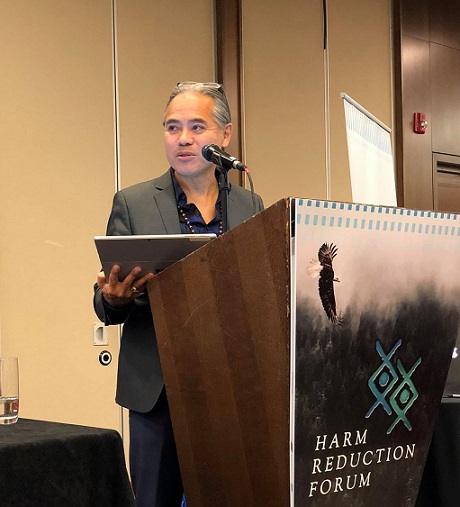 Dr Evan Adams
The forum was designed to provide Indigenous health care practitioners, researchers and leaders with practical resources.
A first of its kind forum, focusing on Indigenous issues, including high rates of addiction, was held at the Grey Eagle Resort in Calgary on Nov 14.
The aim of the conference was to share an open dialogue about developing strategies from within these communities, instead of relying on governments to navigate the crisis.
According to officials, Addictions within First Nation communities are significantly higher than the general population. Health care providers and researchers are trying to offer support and strategies to those suffering.
First nations in Canada are stepping up and are tackling issues head on, including the Siksika Nation, who have launched a mobile opioid team, where frontline support workers go to the doorsteps of people who need them. The team counsels families and offers a variety of supports to addicts.
Siksika Nation leadership say they are committed to paying for its own strategy with its own money.
They are hoping other Indigenous communities who were at the forum will learn from their initiative.
Speakers at the one day forum included Dr Evan Adams from the Tia'amin First Nation, Dr Rob Sealey, Medical Cannabis Specialist and Dr Malcolm King, Indigenous Harm Reduction Specialist.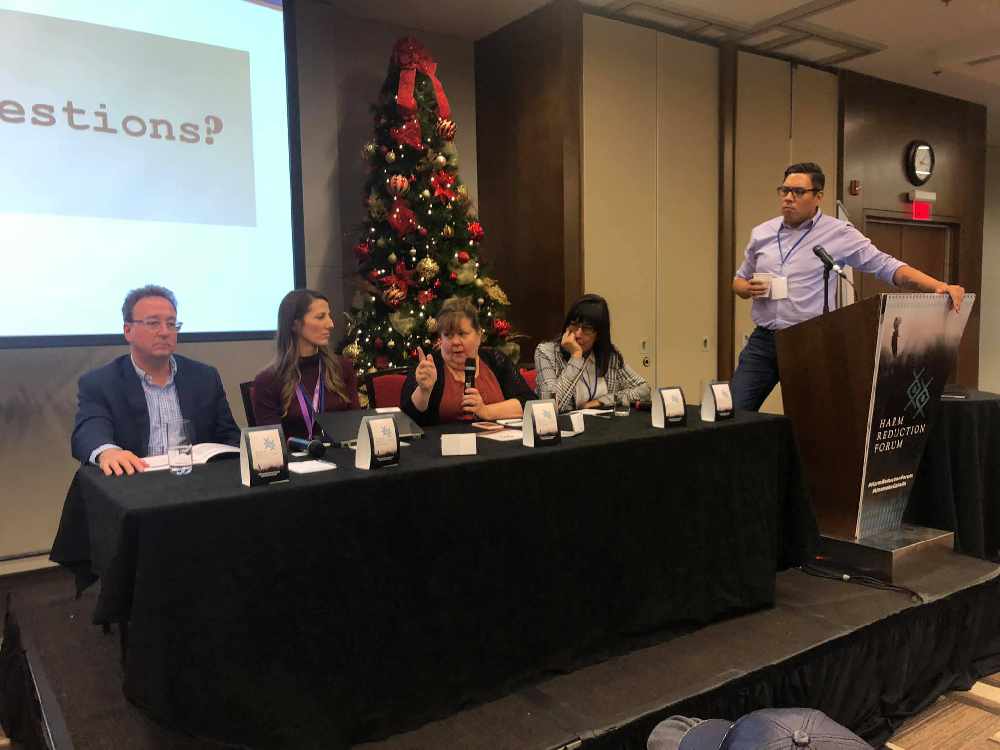 Photos: Lowa Beebe