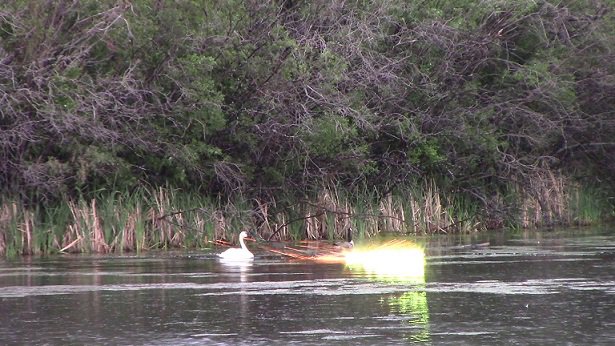 Photo: Steve Kennedy/Facebook
Trumpeter Swans are a protected species under the Migratory Birds Convention Act.
Alberta Fish and Wildlife confirm they are investigating, after a video surfaced recently on Facebook of an unknown older man allegedly shooting fireworks at swans in Grande Prairie.
According to the cameraman who filmed the incident, Steve Kennedy, the footage was shot on Monday, June 17th, between 9:30 and 10:30 p.m.
Since Kennedy posted the videos on Facebook, members of the public have left comments condemning the behaviour, and have shared them in the hopes of identifying the man alleged to be involved.
Kennedy said the incident took place on Crystal Lake.