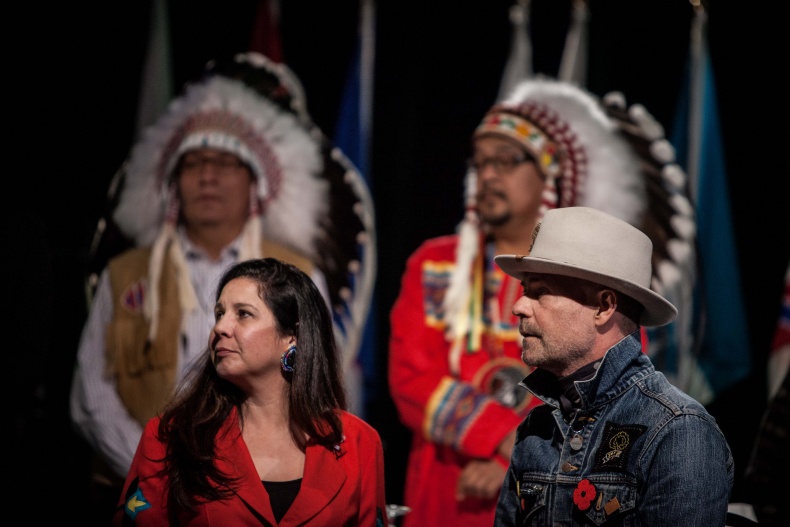 AFN honouring Gord Downie for shining a light on Indigenous injustices in Canada, Photo: CBC 2016
The Downie family will receive the award at the annual Canadian Music and Broadcast Industry Awards Gala Dinner in Toronto on May 9.
Prior to his passing in 2017, Gord Downie dedicated his last few years of life to educating Canadians about their country's fractured relationships with its Indigenous peoples, founding the Gord Downie and Chanie Wenjack Fund to move towards reconciliation between Indigenous and non-Indigenous Canadians.

Downie also served on the board for Lake Ontario Waterkeeper, a water charity working to protect Lake Ontario and the Great Lakes.

"Gord Downie created a legacy during his final years, dedicated to creating a positive change in Canada. This legacy demonstrates how just one story can inspire an entire generation," The compassion and determination of Gord Downie is at the heart of the "Humanitarian Spirit" Award and we are thrilled to celebrate him at the Canadian Music & Broadcast Industry Awards."
- Canadian Music Week president Neill Dixon